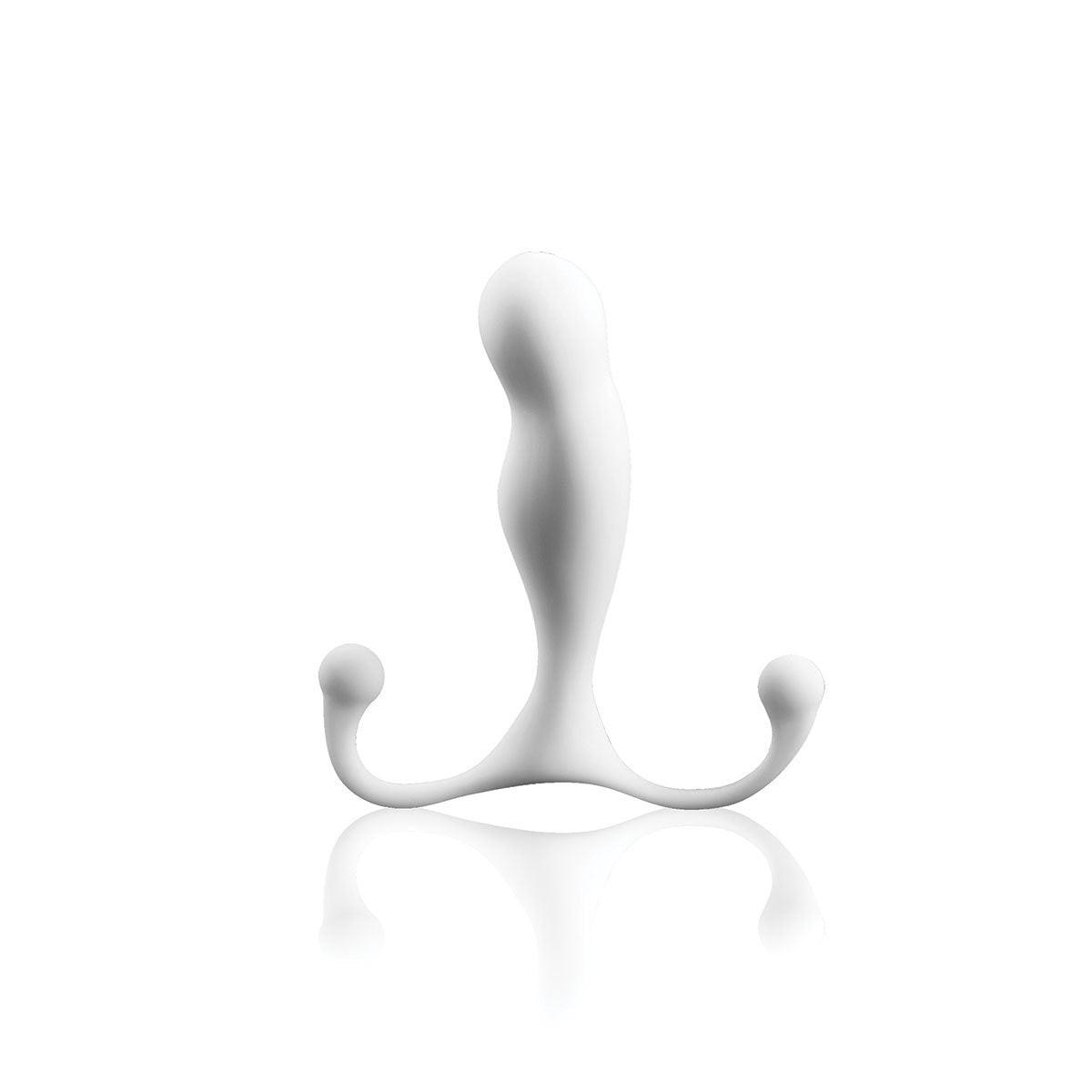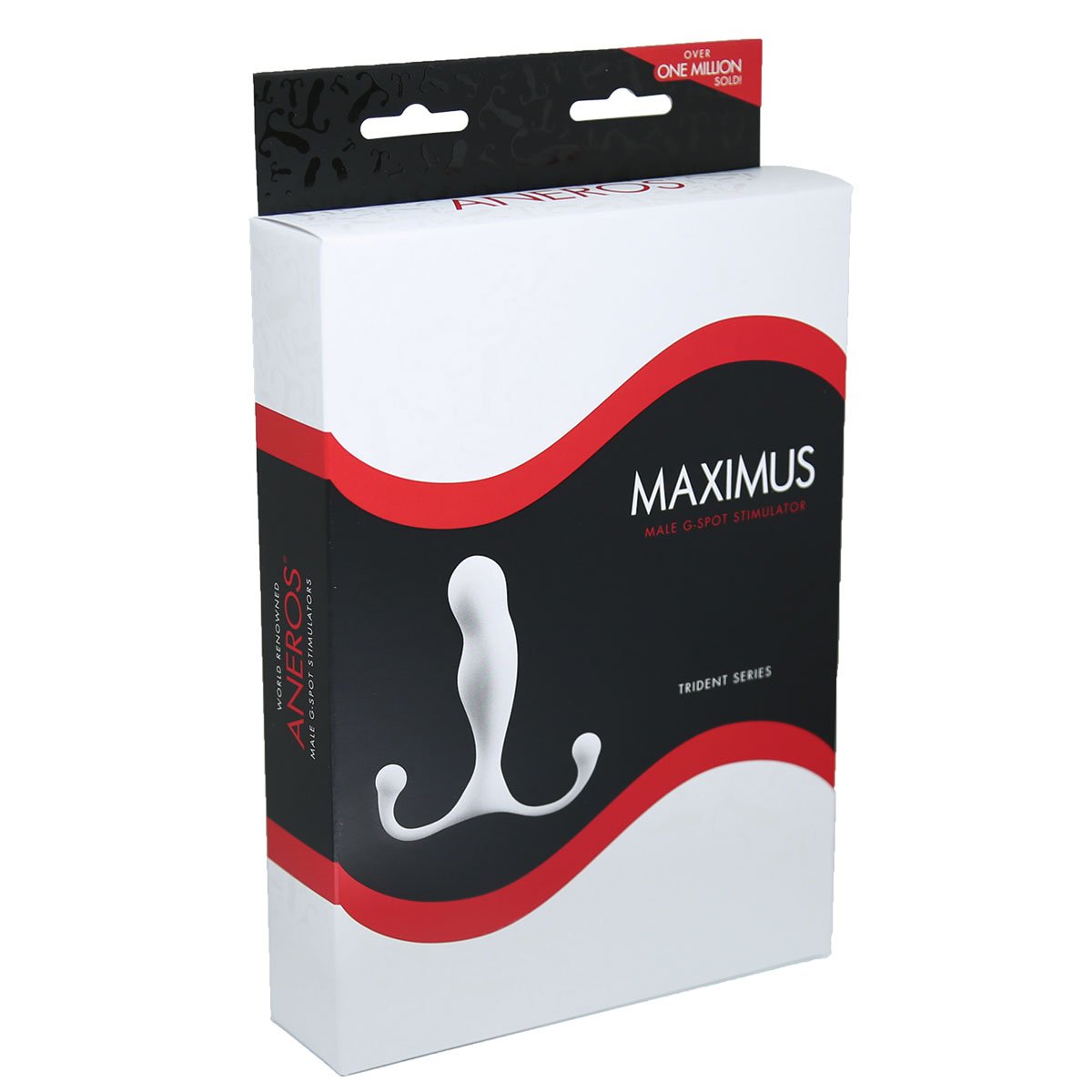 Aneros Maximus Trident
Free 2 Day Discreet Shipping


The Maximus Trident is for men who prefer the sensation of more size in the anal cavity during prostate stimulation. The Trident "W" arms provide a cradling effect for sensational movement.
The Aneros Trident series features Multi-Axial Motion Architecture which allows greater range of movement of the head, creating a larger variety of sensations for the quickest path to the orgasmic bliss yet. Tabs and arms stimulate Perineum and Kundalini acupressure spots with a unique rocking and cradling effect, producing simultaneous stimulation with increased stability.
Angled head massages the prostate
New Trident arms for better movement
Contoured MAMA body for lateral and rotational movement
Perineum tab for external prostate stimulation
Kundalini tab for pleasurable sensations up the back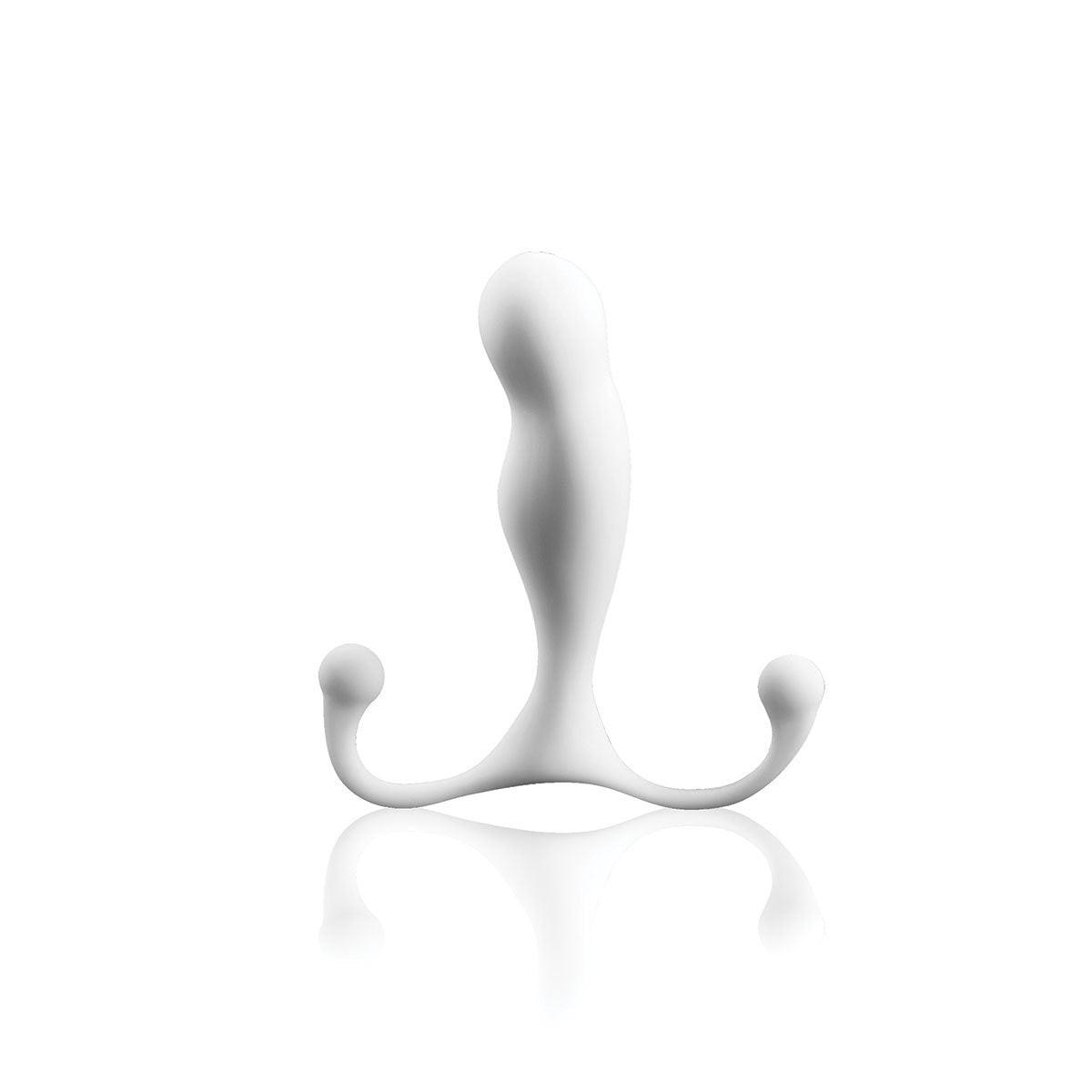 Aneros Maximus Trident
Sale price

$49.50
Regular price
Choose options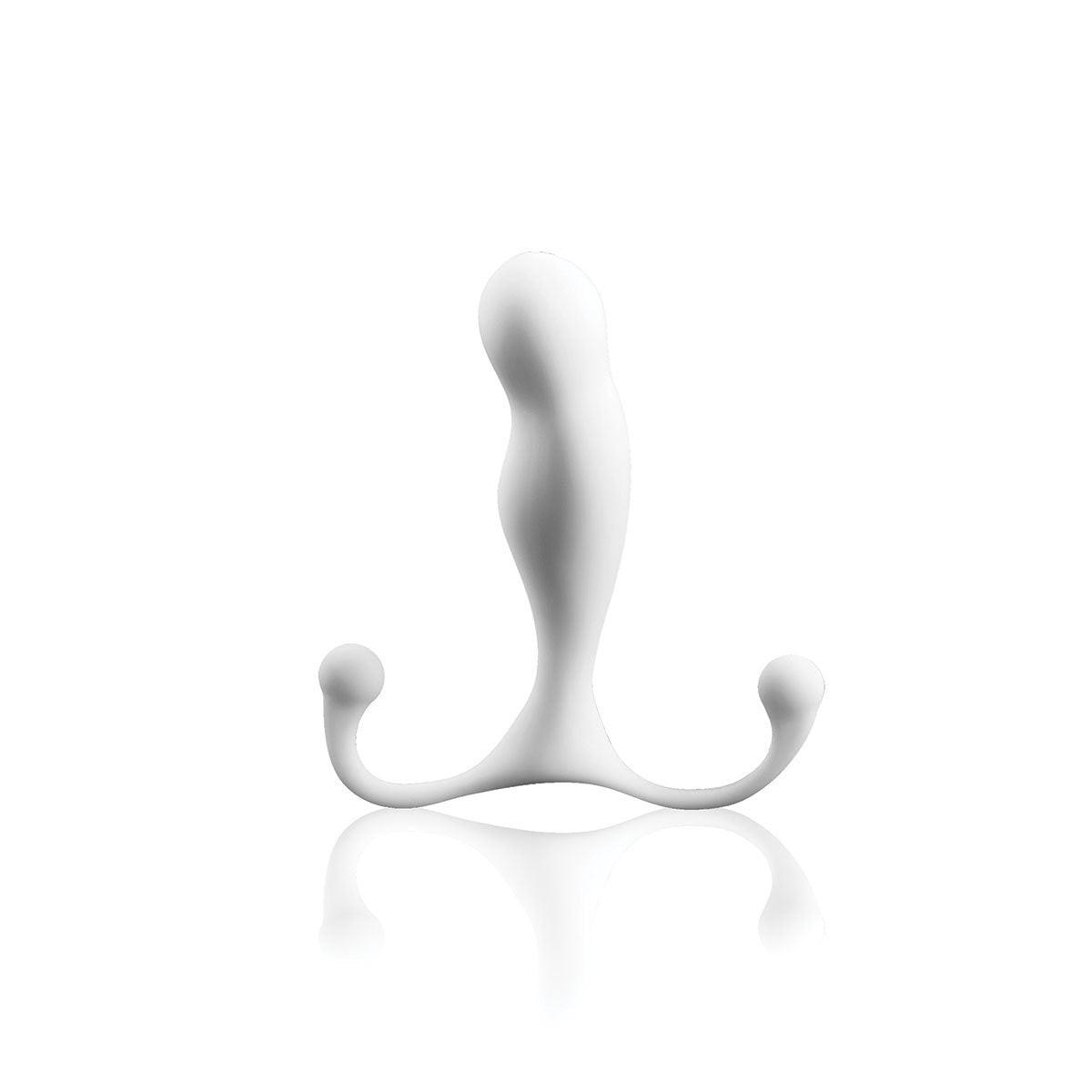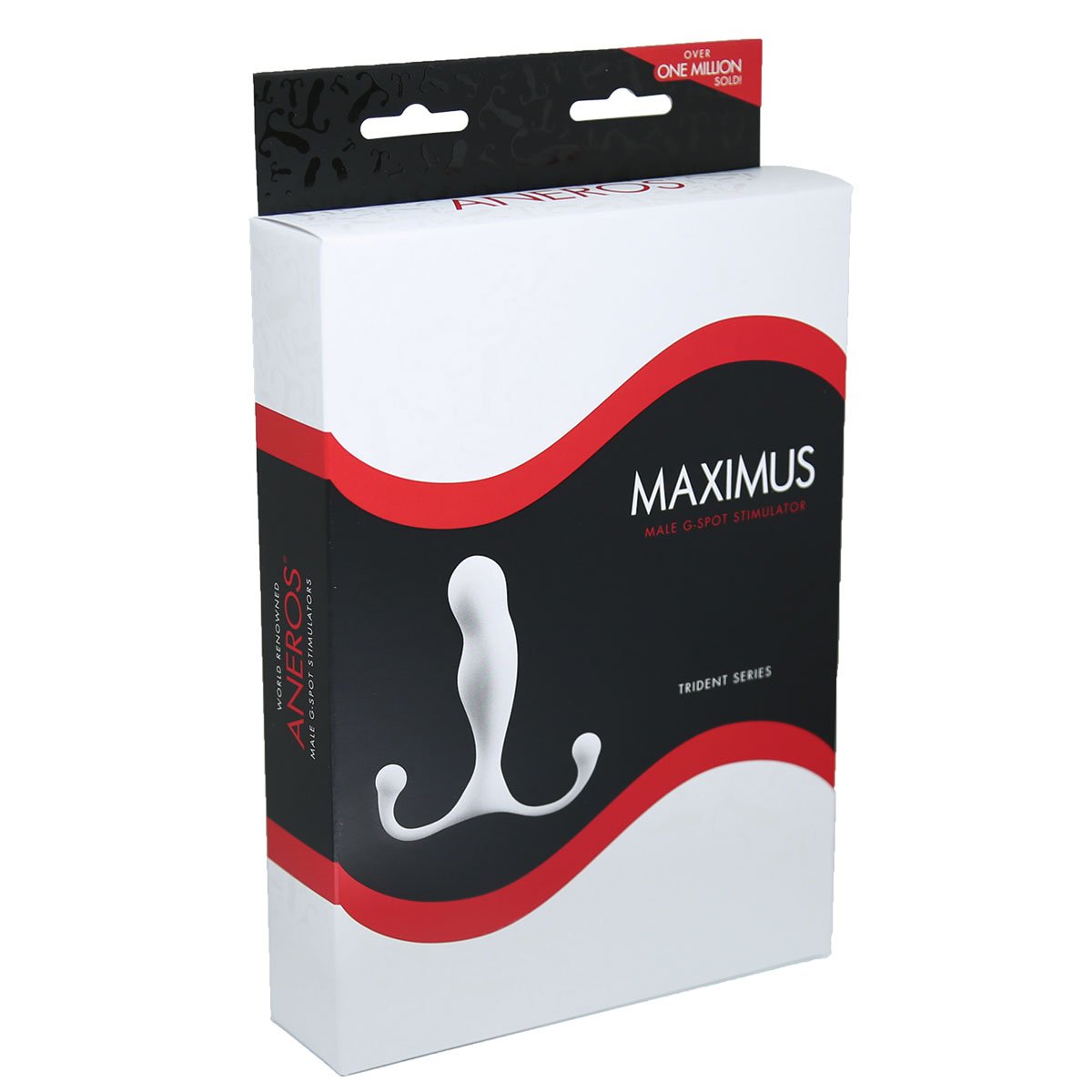 Needs getting used to
This is not as easy to adapt to at first as the Helix Syn Trident. I chose this one because I was looking for something a little larger than the Helix. The material is obviously different and that impacts the comfort but as of right now Aneros doesn't offer the Maximus in a Syn variant. The other thing I dislike right now is the stiffness of the P and K tabs, which are somewhat flexible on the Helix Syn. The P tab in particular is causing some irritation as it digs into my skin. I also have an issue with comfort at the opening and I think the tabs are preventing it from going in all the way to the base. This causes some discomfort when engaging those muscles. I would like to see Aneros offer their massagers with adjustable tabs, or without them at all and just have a flared bottom. I know their design is to provide certain leverage and supply specific motion internally but the size and shape of each user is different, the function of the toy should not rely on the tabs. It's possible that with some time I can get used to this but it is not a great experience out of the box.