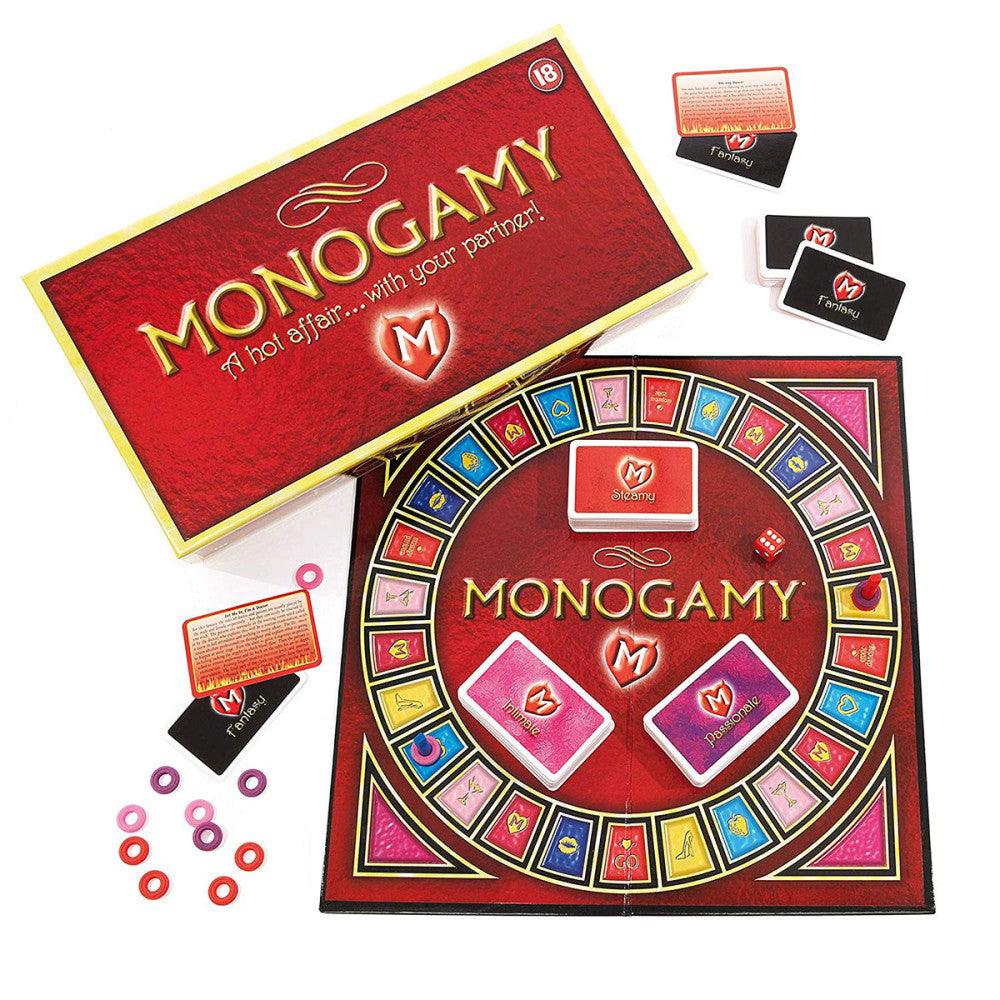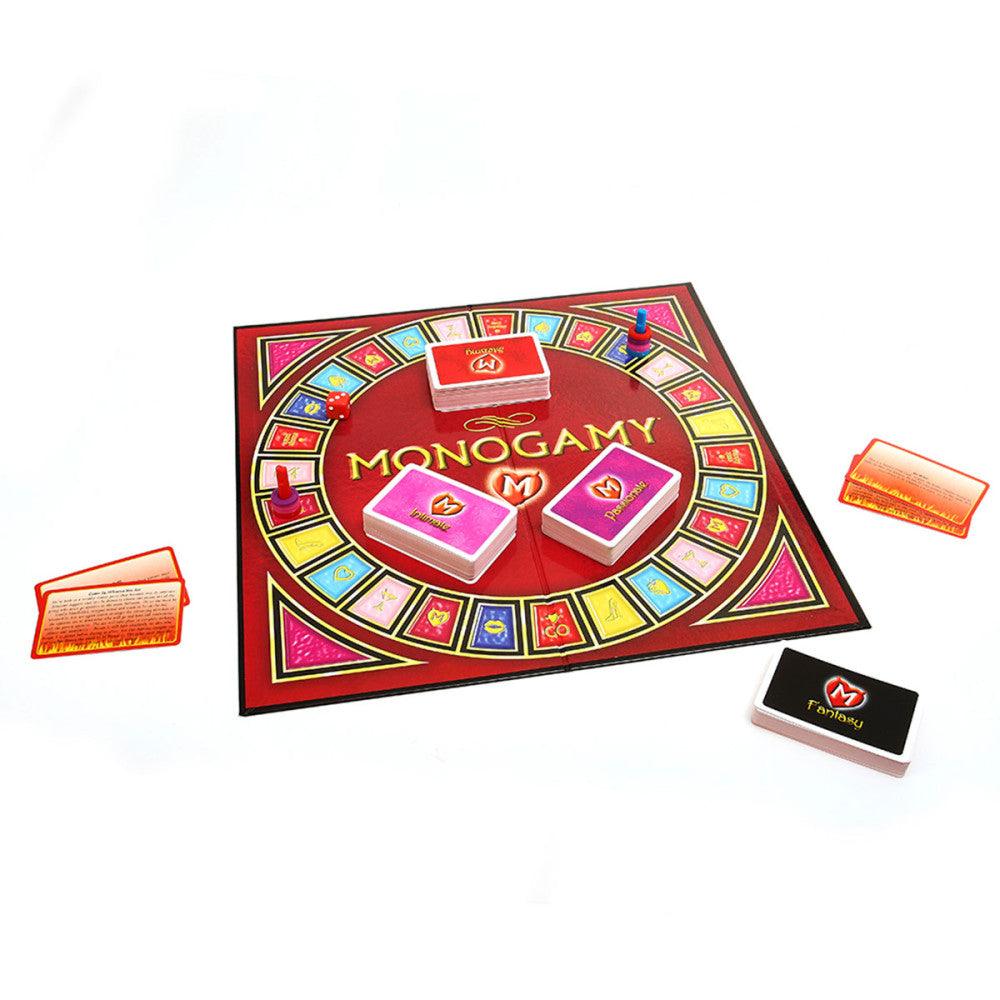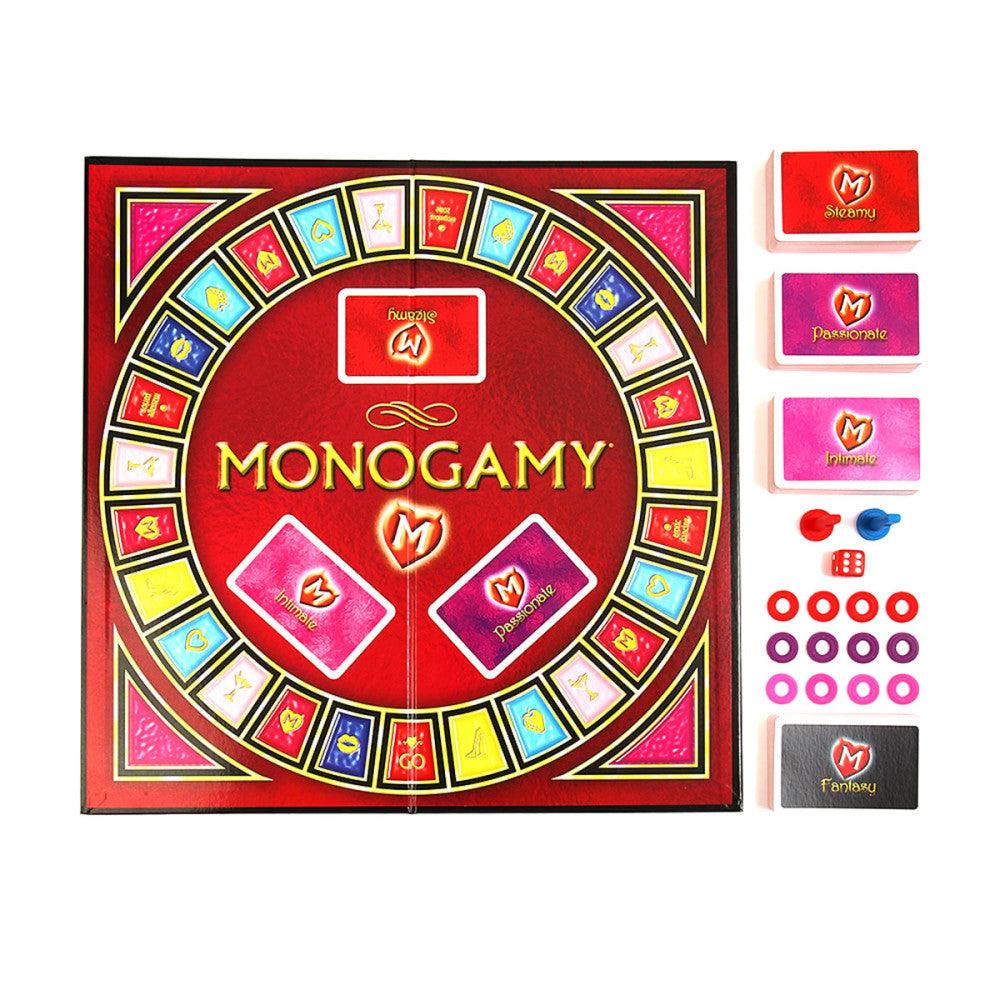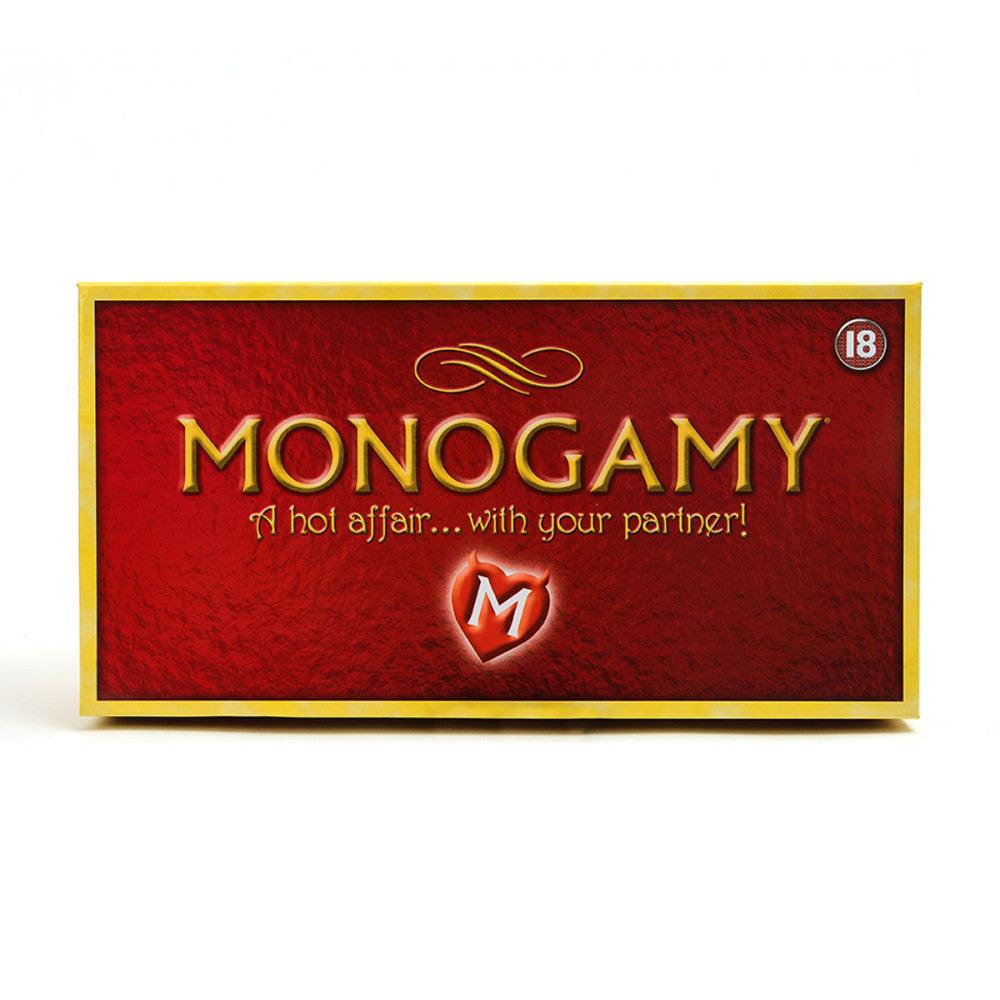 Monogamy A Hot Affair with Your Partner
Sale price

$29.99
Regular price
(/)
Free 3 Day Discreet Shipping

If you are looking for a Romantic Board game to spice things up or just a in the bedroom, rekindle that excitement and spark you felt on your very first encounter then this is definitely the game for you. You'll have a lot of fun together while you really get to know, (or rediscover), your partner's mind and body.
How to play:
Firstly, why not set the mood--turn off your mobiles, light some candles and pour yourselves a drink or two. To start the game, stare lovingly into each other's eyes and the last person to blink starts the game. Then just as with any board game you roll the dice, move your piece and let the square you land on decide your action. There are several different square types to get you in the mood and have you laughing and relaxing within a few rolls of the dice: We recommend you just read the simple instructions as you land on each type so you can just get started.
Picking up the 'Monogamy' cards is where it starts to get really interesting. When you land on the Monogamy square, you take a card for what level you are playing and there will be 'His' and 'Hers' questions or tasks on the card. On the Intimate level, it's usually questions that help you learn more about each other, or softer tasks like kissing or cuddling for a couple of minutes, designed to help you reconnect.
As you move up to the 'Passionate' level, the questions and tasks get you both a little more involved and become naughtier to build up anticipation. Finally, the 'Steamy' round really ups the ante and gets much more explicit. The time limit on some of the tasks also builds the tension--just as you are getting really into something you may be forced to stop.
A small number of the tasks are called 'Treats' and these can be carried out a week after you've played the game, helping to keep the fun going a little longer. These range from surprising your partner with a meal in a restaurant, to sending them a naughty text whilst at work. These are often to be kept a secret - just to build the anticipation.
Every time you pass go you pick up one of the 50 Fantasy cards featuring some pretty exciting scenarios - situations you have only dreamt about sharing but because the cards are telling you what to do you don't even need to make the suggestions. You can only ever hold on to two and your prize for winning is to play out your favorite fantasy card.
How many times can you play Monogamy?
With over 400 different tasks and questions on the Monogamy cards - you will probably use a maximum of 4 cards at each level in any one game - so you really can play this game again and again. You can also vary the play - sometimes if you are both already in the mood why not just shuffle the 50 Fantasy Cards, pick one each and have a night to remember. In Monogamy you will learn new things about your partner and new things about yourself.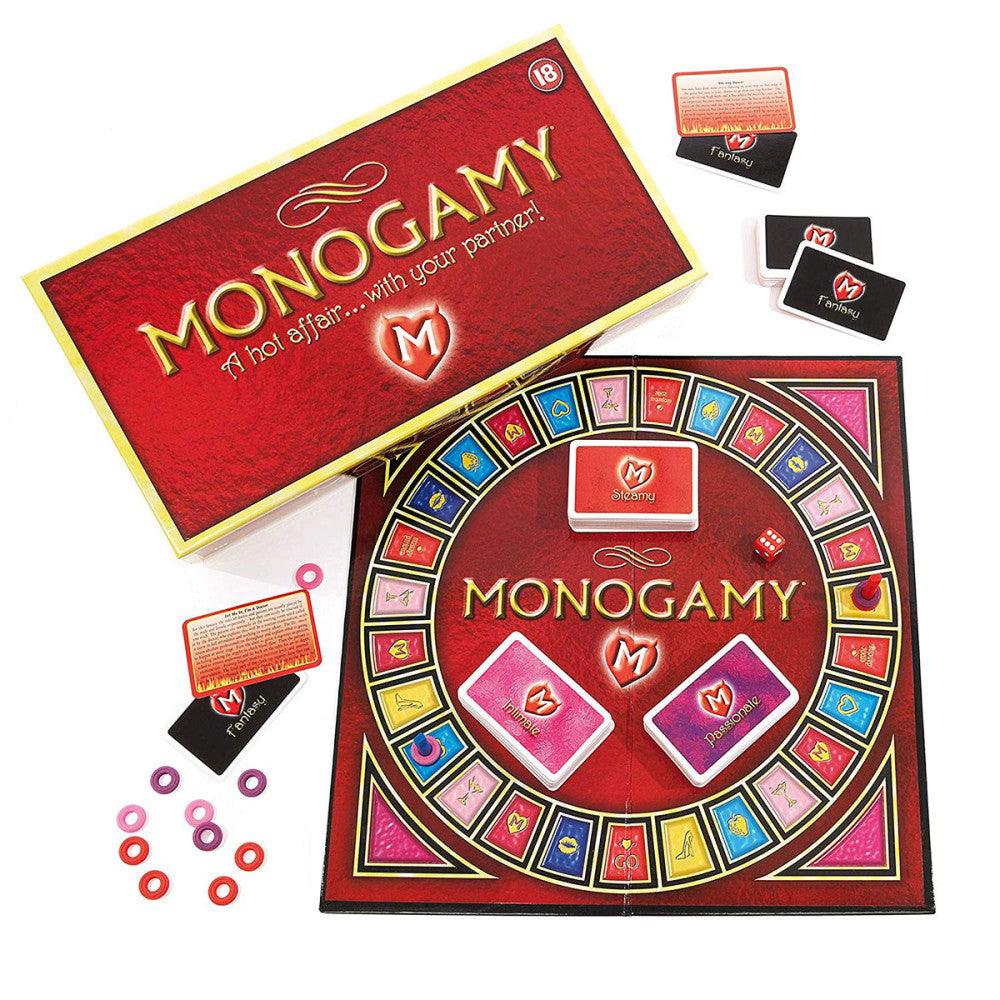 Monogamy A Hot Affair with Your Partner
Sale price

$29.99
Regular price
Choose options