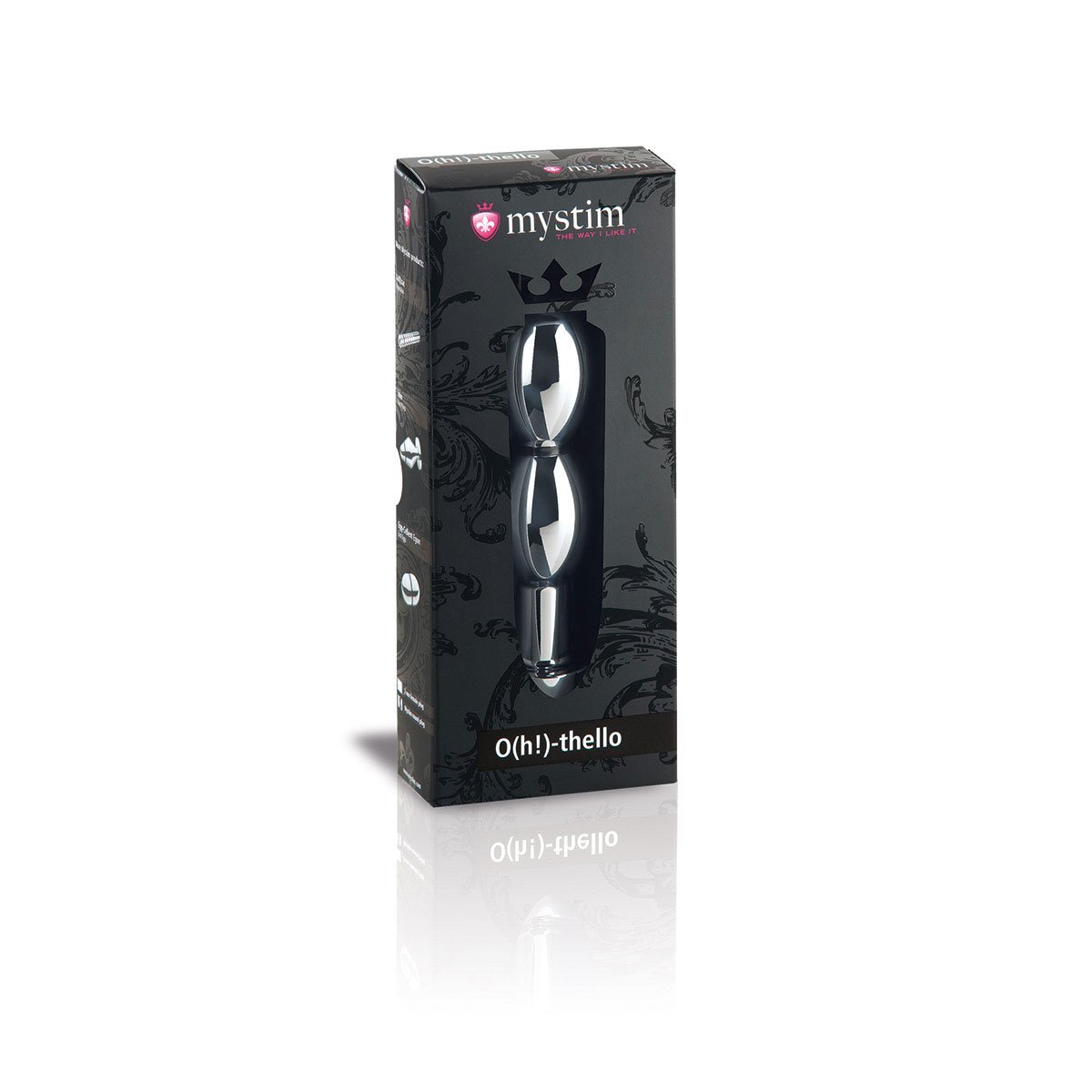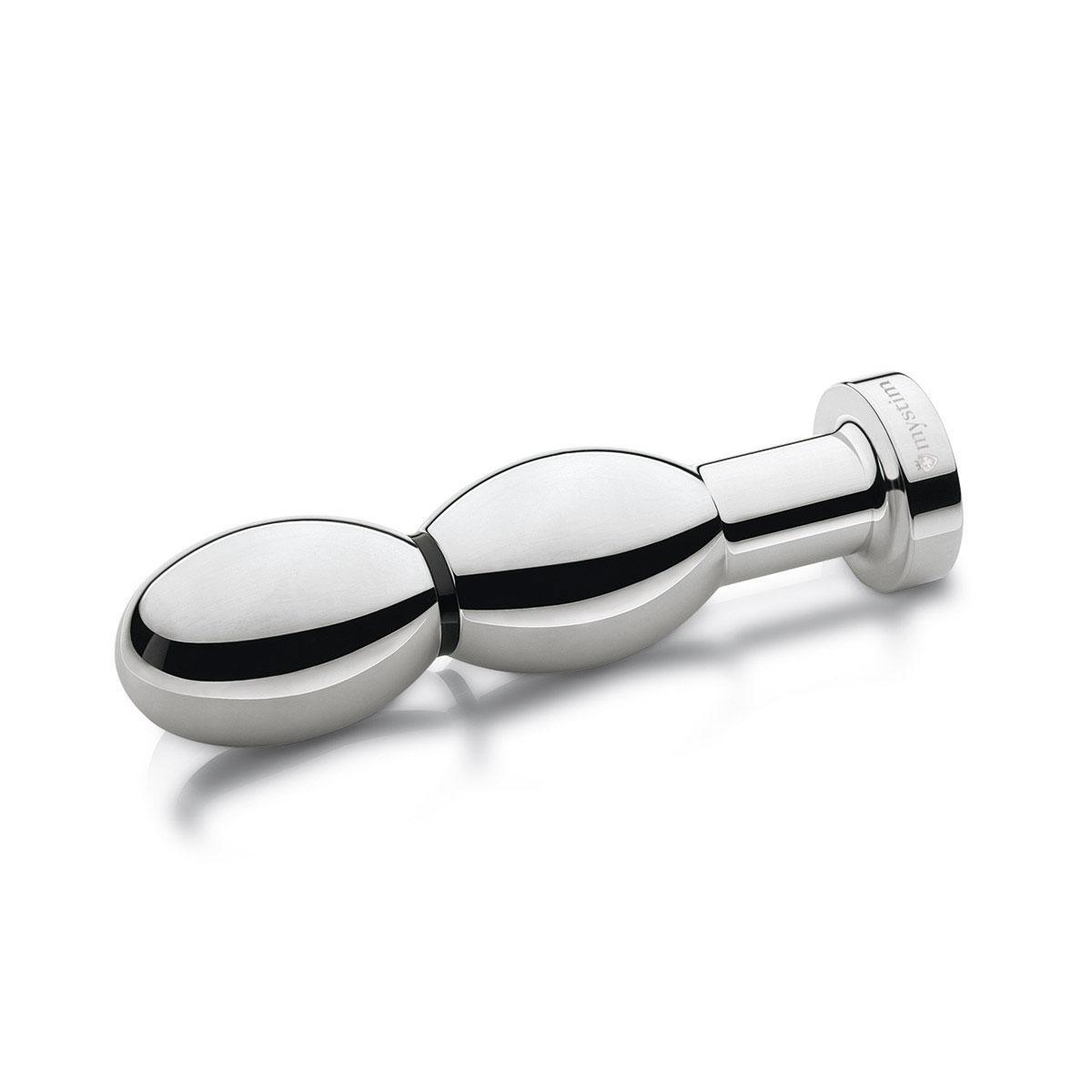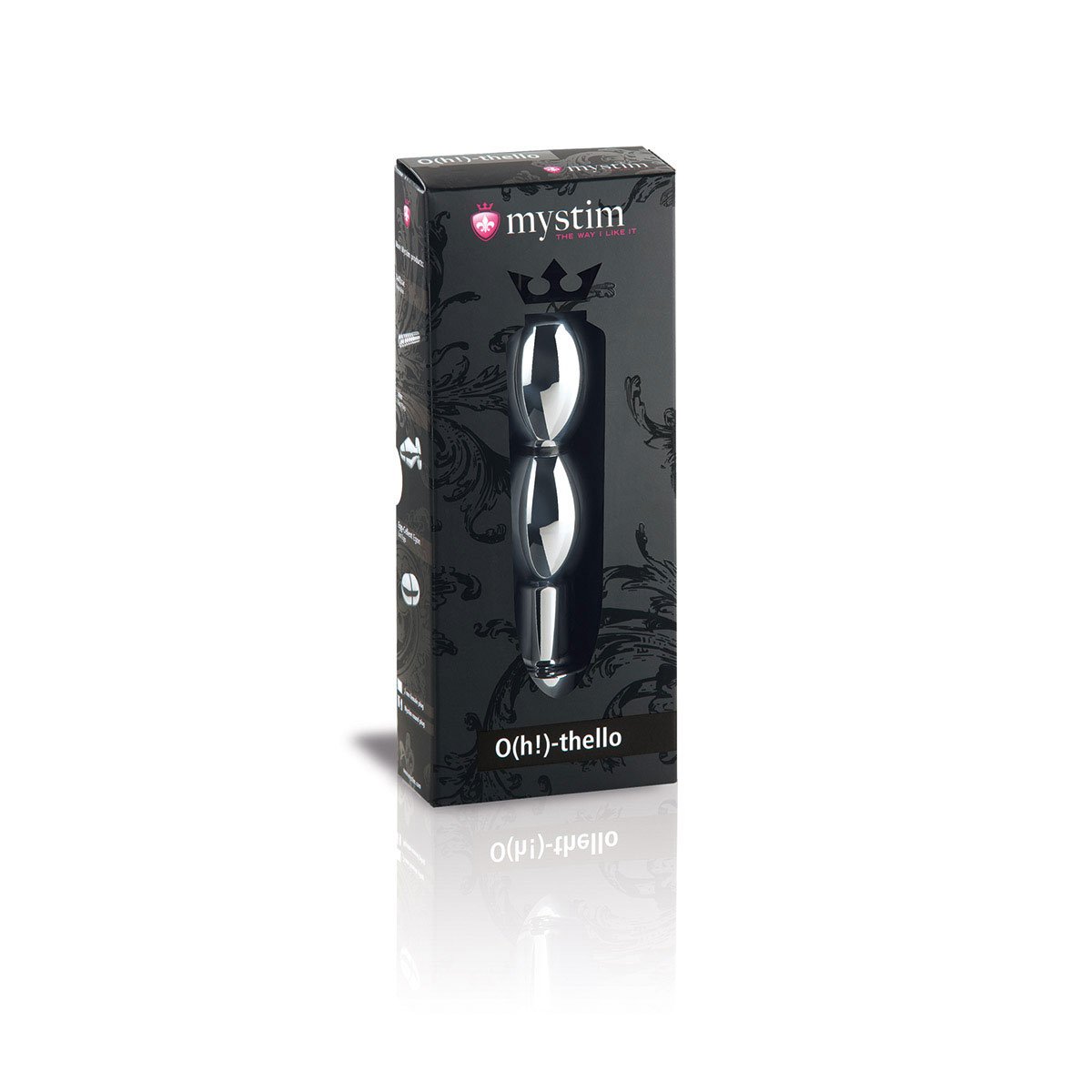 Mystim O(H!)-Thello Oval Dil
Sale price

$119.00
Regular price
(/)
Free 3 Day Discreet Shipping

To be in or not to be in: That is the question!
Good ol' Shakespeare would never have dreamed that one day O(h!)-thello would thrill a broad audience. The beautifully shaped dildo with double oval invites you to a real lustful play, to spoil you or your partner vaginally or anally. Its taut form teases with every move and at even the smallest motion of the muscles. This we can tell you: This orgasm gains standing ova(l)tions
E-Stim
The only slightly curved, smooth aluminium can be inserted easily and deep. Even more so, if you use a water-based lubricant. O(h!)-thello will electrify you - literally. Depending on your setting you will whether feel a soft tickle, a rhythmic pulse or a sensual thrust. Sounds like magic but is plain physics. The separation of the plus and minus pole is located within a few centimetres from the tip. To activate the poles, you will need an electrical device like Mystim Tension Lover or Mystim Pure Vibes.
Intensity
Once O(h!)-thello has worked himself into a real frenzy it will get you thrilled in no time and it is totally up to you for how long you want to be spoiled by him. Enjoy the prickly, lustful sensation for hours or vary the stimulation to drive you to unbelievable climaxes – as you like it. And when you put O(h!)-thello on the heating before you play or cool it down in the fridge – it will make your sex life hotter than hell.
Craftmanship
Real handwork: high-quality, hygienic medical aluminium, carefully polished by hand, rounded with an elegant plastic handle. Yes, you always want O(h!)-thello handy.
Cleaning and care
Fear not – this is not a tragedy: O(h!)-thello can be easily cleaned with water and mild suds. In addition, you should regularly add a skin-friendly disinfection. And please be so patient to let it dry completely before your next play, so it can work it's performance on you for a long time.
Mystim O(H!)-Thello Oval Dil
Sale price

$119.00
Regular price
Choose options