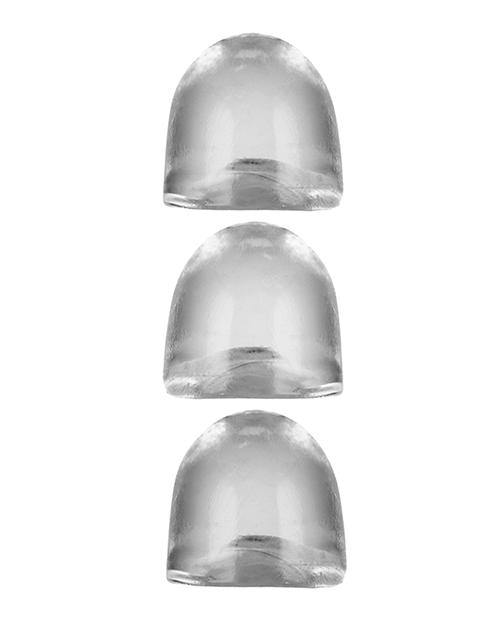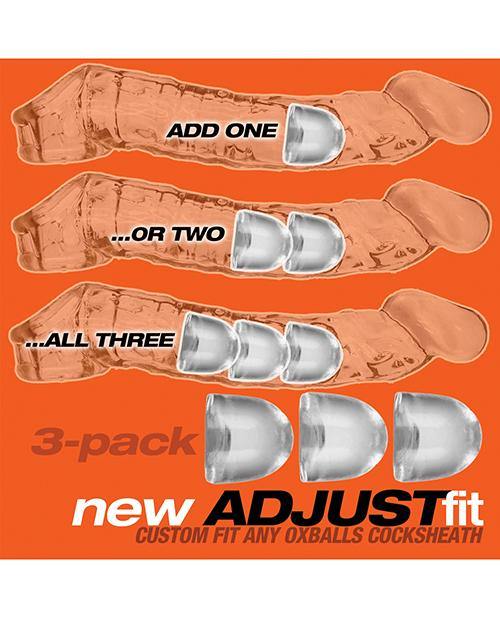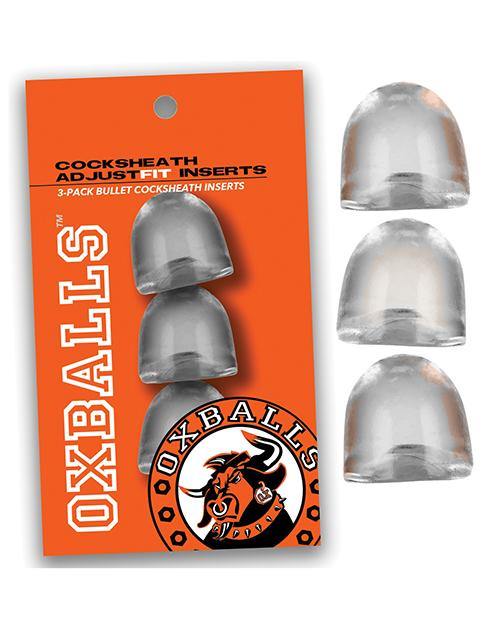 Oxballs Cocksheath Adjustfit Inserts 3pk
Sale price

$22.50
Regular price

$25.00
(/)
Free 3 Day Discreet Shipping

OXBALLS offers a range of cocksheaths designed to provide a custom fit for everyone. Each sheath comes with one insert, and you have the option to add up to three additional ADJUSTfit inserts for a personalized experience. Crafted from clear and discreet Flextpr™ material, these inserts seamlessly blend in and mimic the feel of your natural shaft.
Each insert reduces the inside shaft length by approximately 7/8", ensuring a snug and secure fit. OXBALLS is renowned for creating top-quality cocksheaths, available in various sizes, including larger, longer, thicker, and even new skinny-thin sheaths. These sheaths are all built on our original cocksling base, guaranteeing a secure fit regardless of the intensity of your activities.
Every cocksheath includes a bullet-shaped insert, allowing you to fine-tune the inside-shaft length for the ideal fit. The ADJUSTfit 3-pack offers three additional inserts, granting you more precise fitting options. This means that gentlemen of any size can enjoy the sensation of our sheaths custom-tailored to their needs. You can add as many inserts as you like, making the sheath feel like a natural extension of your body, providing a firm grip from the base of your shaft to the tip of the sheath. The clear, rubbery inserts seamlessly integrate into the sheath, delivering a discreet appearance while maintaining the sheath's firmness, even when you're not at full rigidity, allowing you to continue playing with confidence.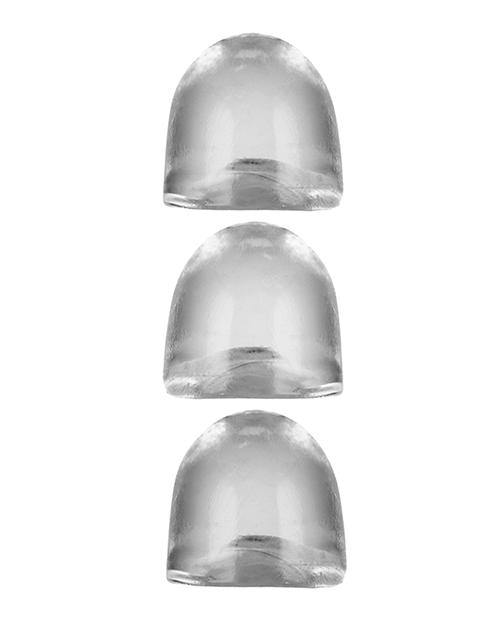 Oxballs Cocksheath Adjustfit Inserts 3pk
Sale price

$22.50
Regular price

$25.00
Choose options