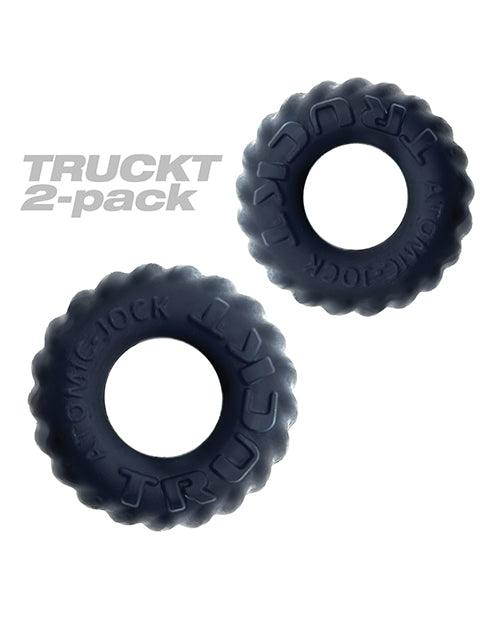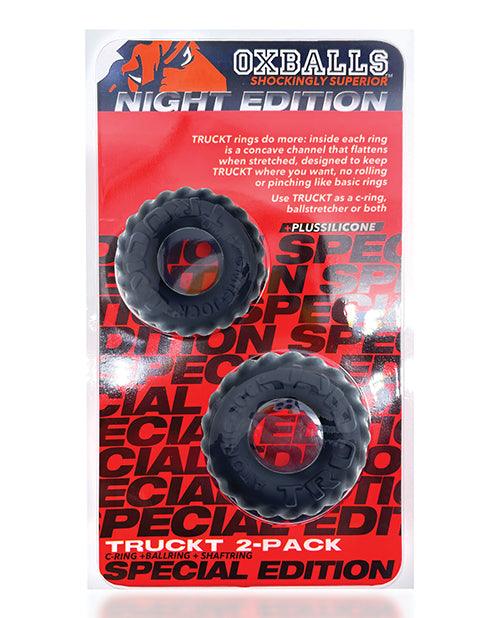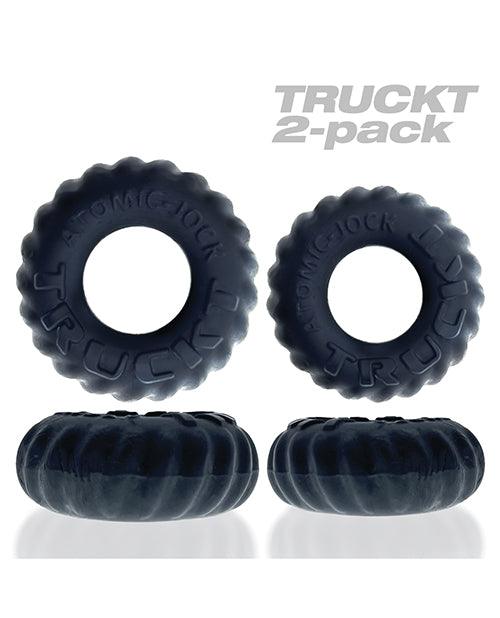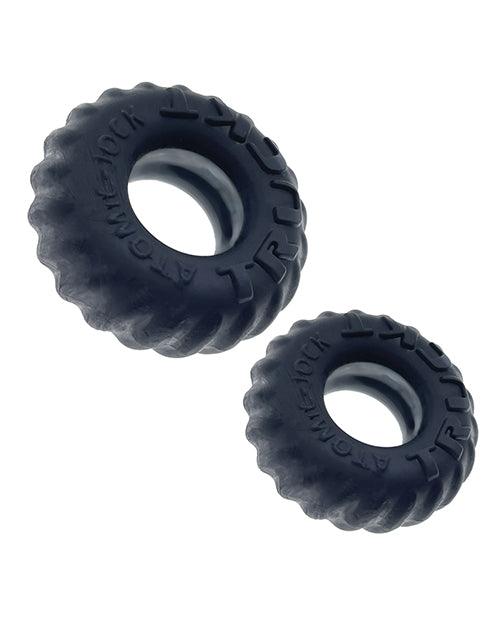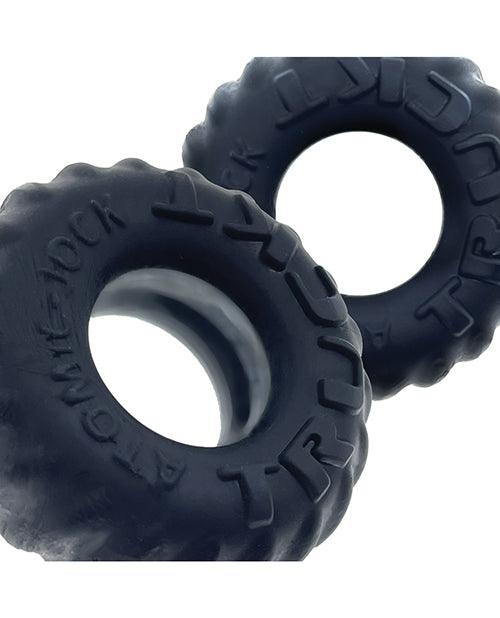 Oxballs Truckt Cock & Ball Ring Special Edition - Night Pack Of 2
Sale price

$18.00
Regular price

$20.00
(/)
Free 3 Day Discreet Shipping

Experience the TRUCKT 2-pack super-elastic rings, now in the NIGHT EDITION, presented by Oxballs and made from the innovative PLUS+silicone™ blend. These rings are designed to deliver a pleasurable rubbery, warm feel, and the NIGHT BLACK color adds a touch of sophistication with its deep, dull-finish black hue, offering a warm and silky-smooth texture that's less grippy and more akin to vintage black rubber.
TRUCKT is a versatile 2-pack offering from OXBALLS, featuring rings that can be worn as shaft, ball, or cock rings. Each set comprises two differently sized rings, and they are expertly designed with a concave indent on the inside that flattens when stretched, ensuring they remain securely in place and resist rolling. Crafted from our top-selling PLUS+silicone™ material, TRUCKT grips precisely where it's needed to provide a larger and longer-lasting erection.
You can even explore various ways to enjoy these rings, such as wrapping the large one around your cock and balls while using the smaller ring to provide a delightful sack-squeezing sensation.
Within the ring, you'll find a shallow channel that flattens out as you stretch the ring, ensuring TRUCKT stays exactly where you want it. No need to worry about rolling or painful snagging of your pubic hair – TRUCKT is designed for a comfortable experience.
With two rings and seriously stretchy material, you're sure to discover your ideal fit, whether you're using it as a cock ring, ball ring, or shaft ring. TRUCKT is the versatile 2-pack of cock rings that offers numerous ways to play.
Enjoy the NIGHT EDITION in a smooth, warm matte finish with the PLUS+silicone™ blend, convenient 2-pack with two different sized rings suitable for cock, shaft, or ball usage, a concave inner ring that prevents rolling, and blubbery, stretchy material that ensures a firmer and longer-lasting erection.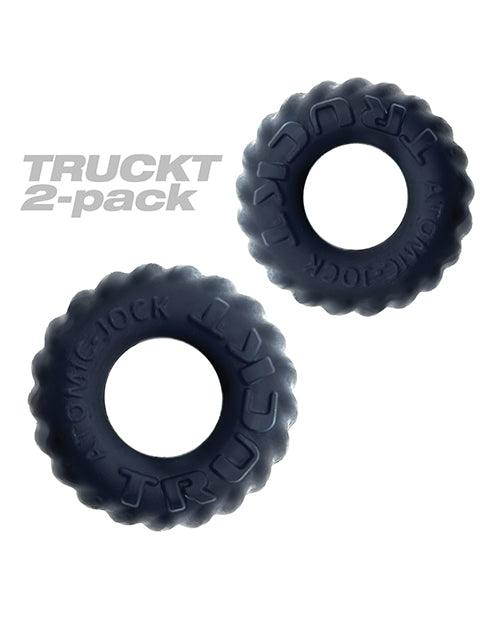 Oxballs Truckt Cock & Ball Ring Special Edition - Night Pack Of 2
Sale price

$18.00
Regular price

$20.00
Choose options