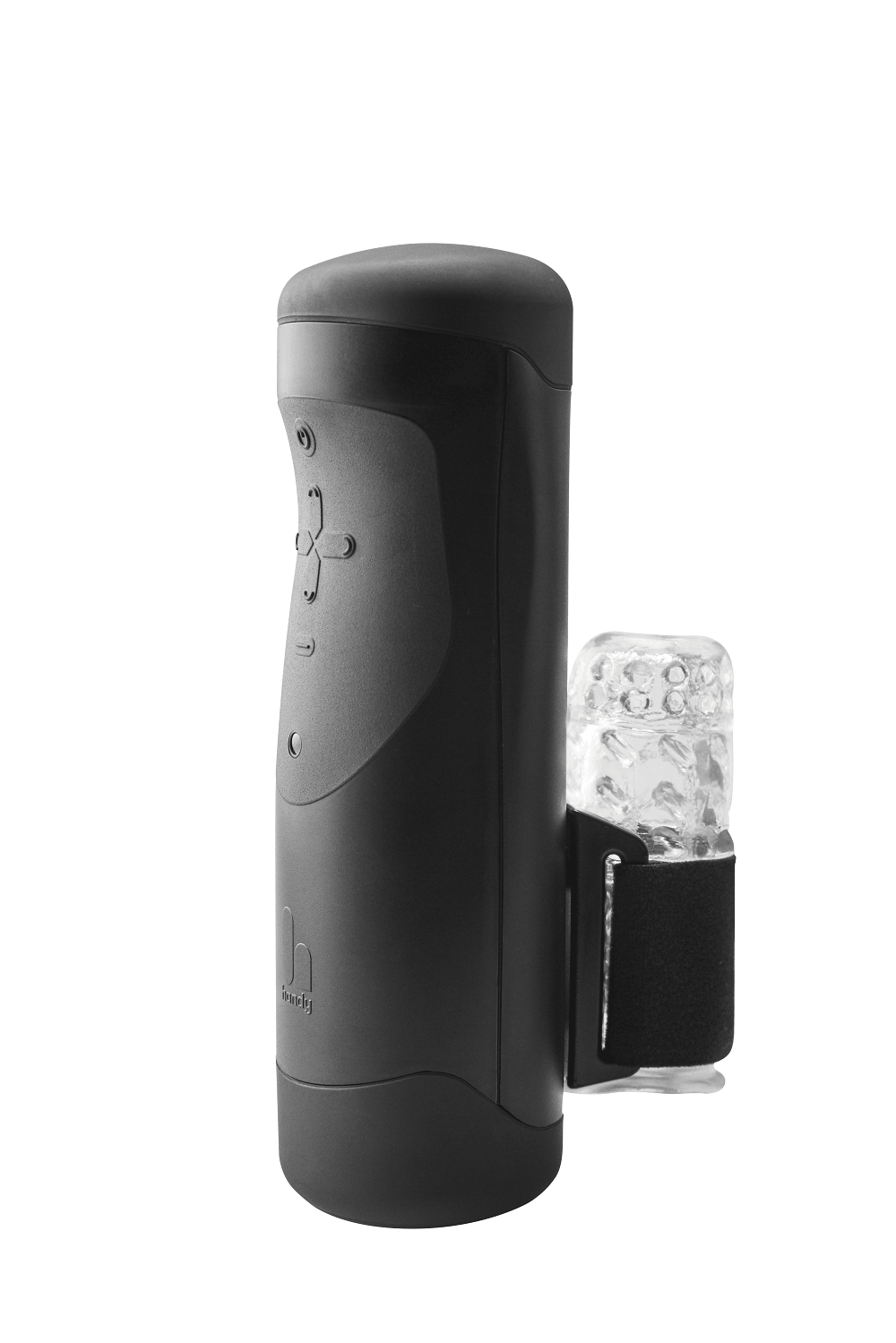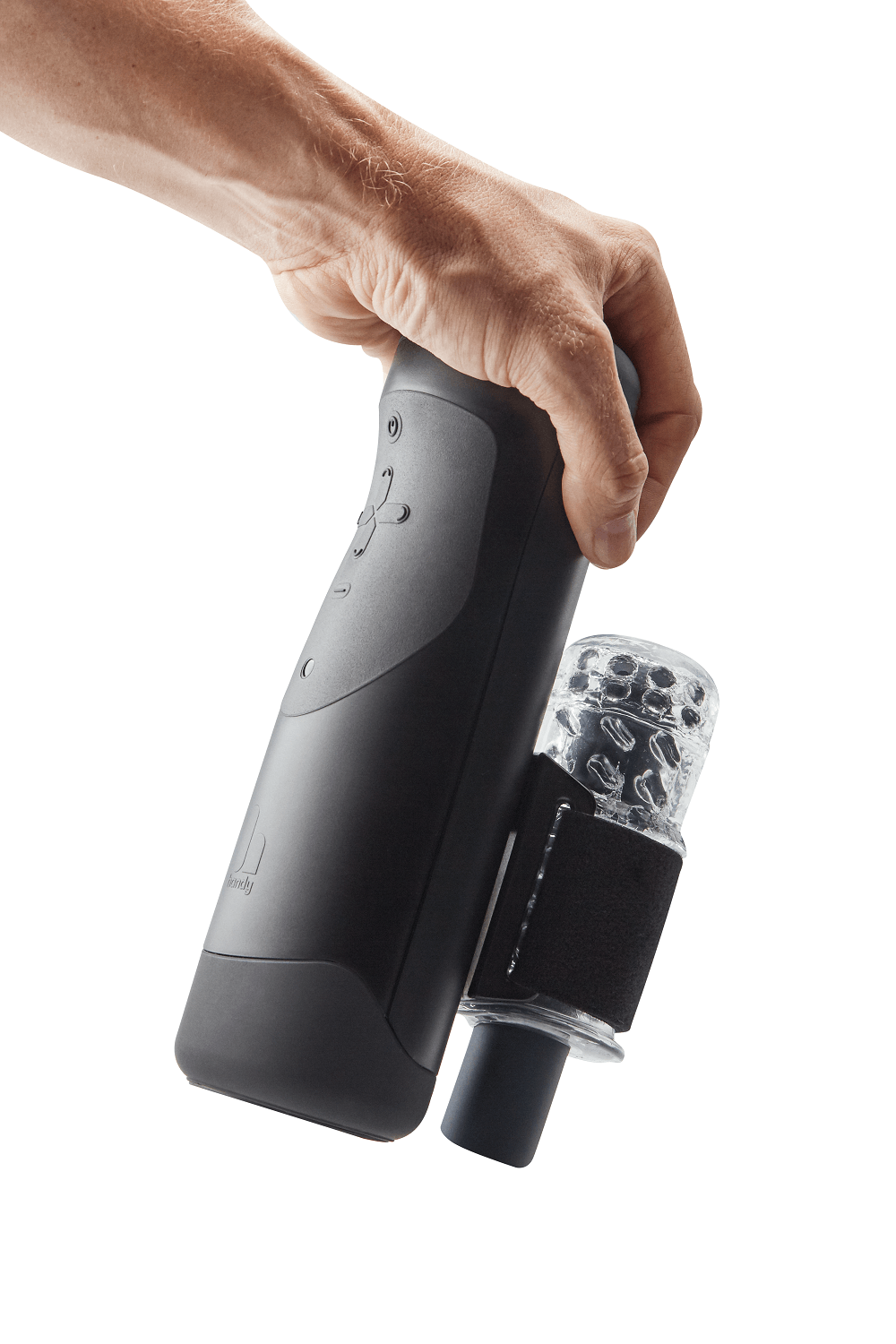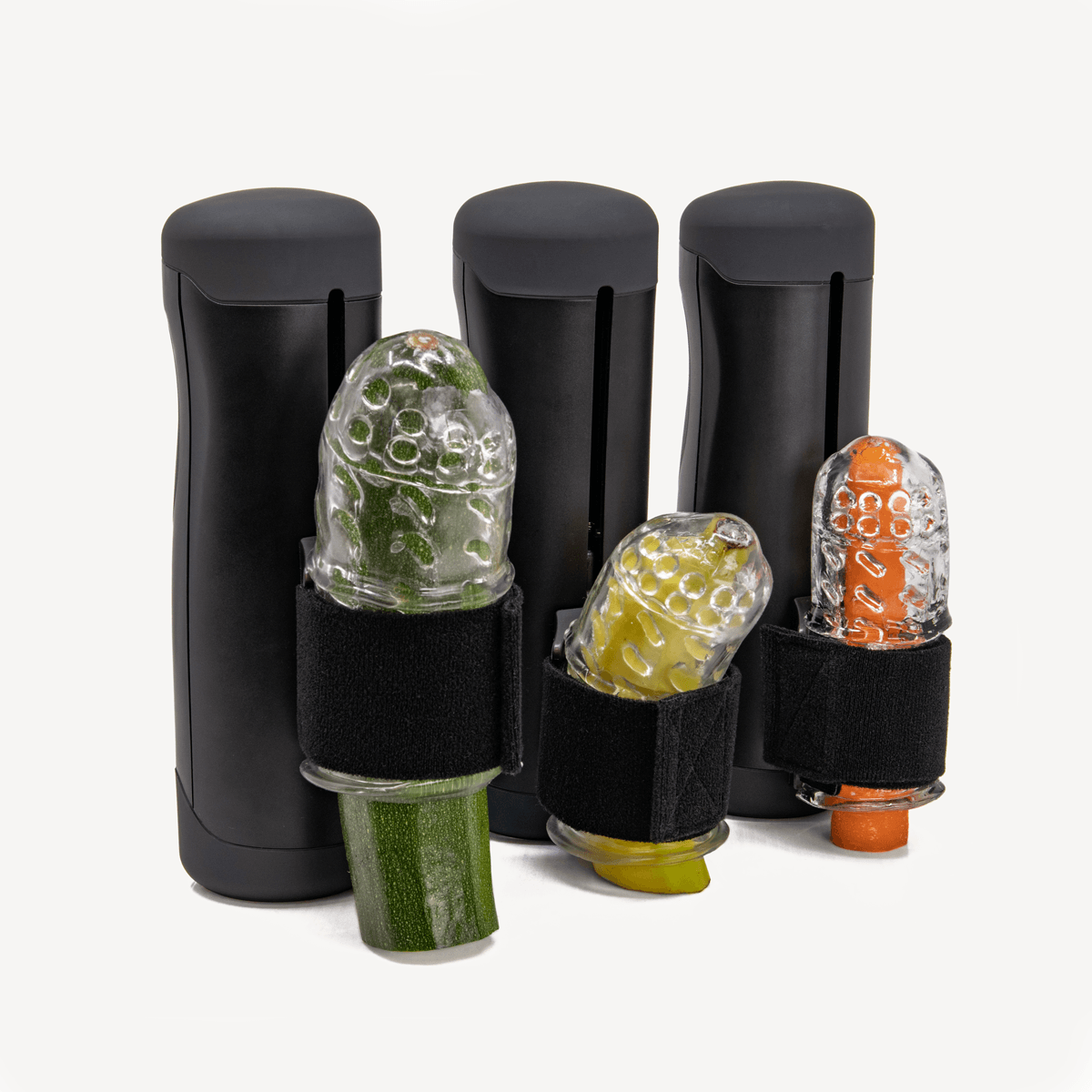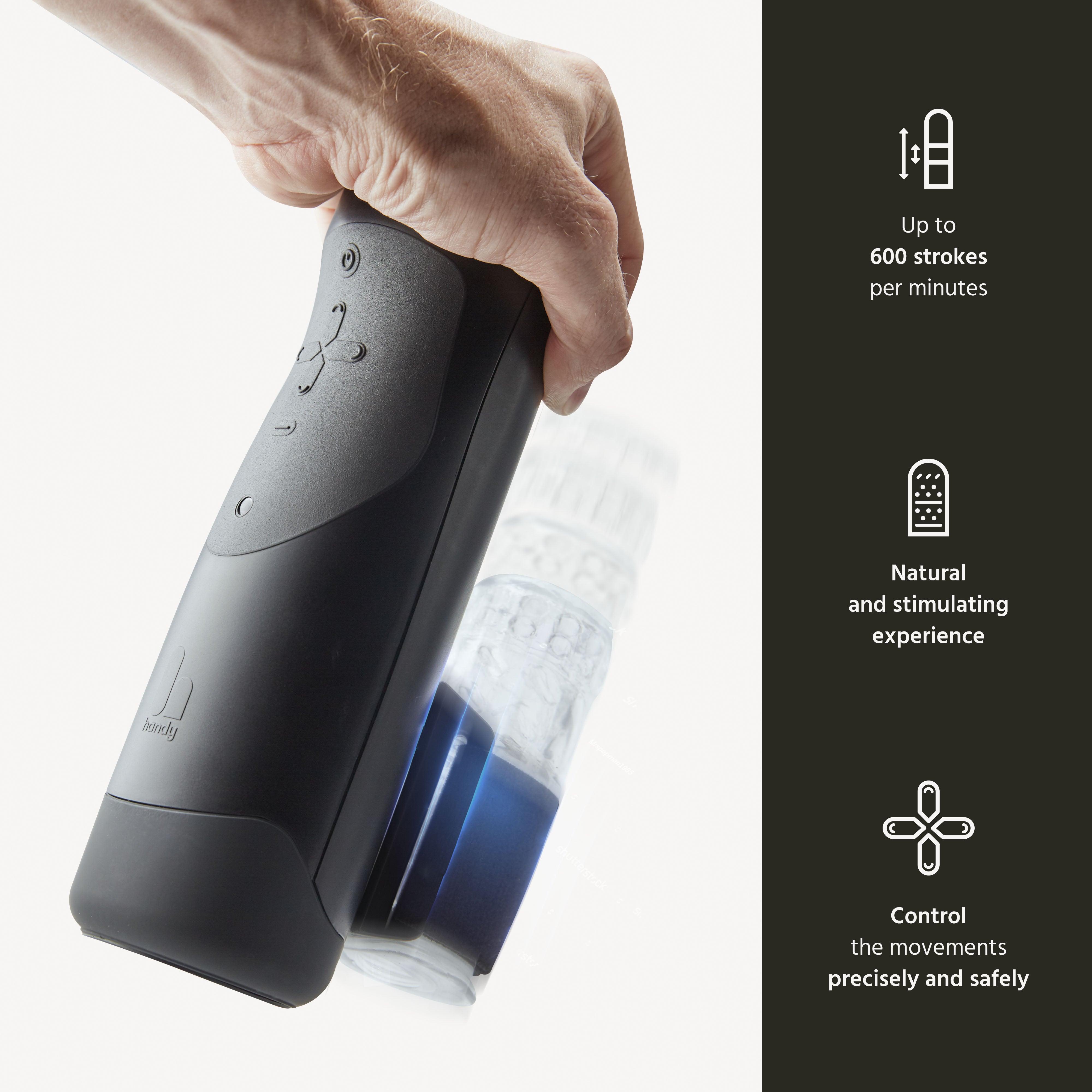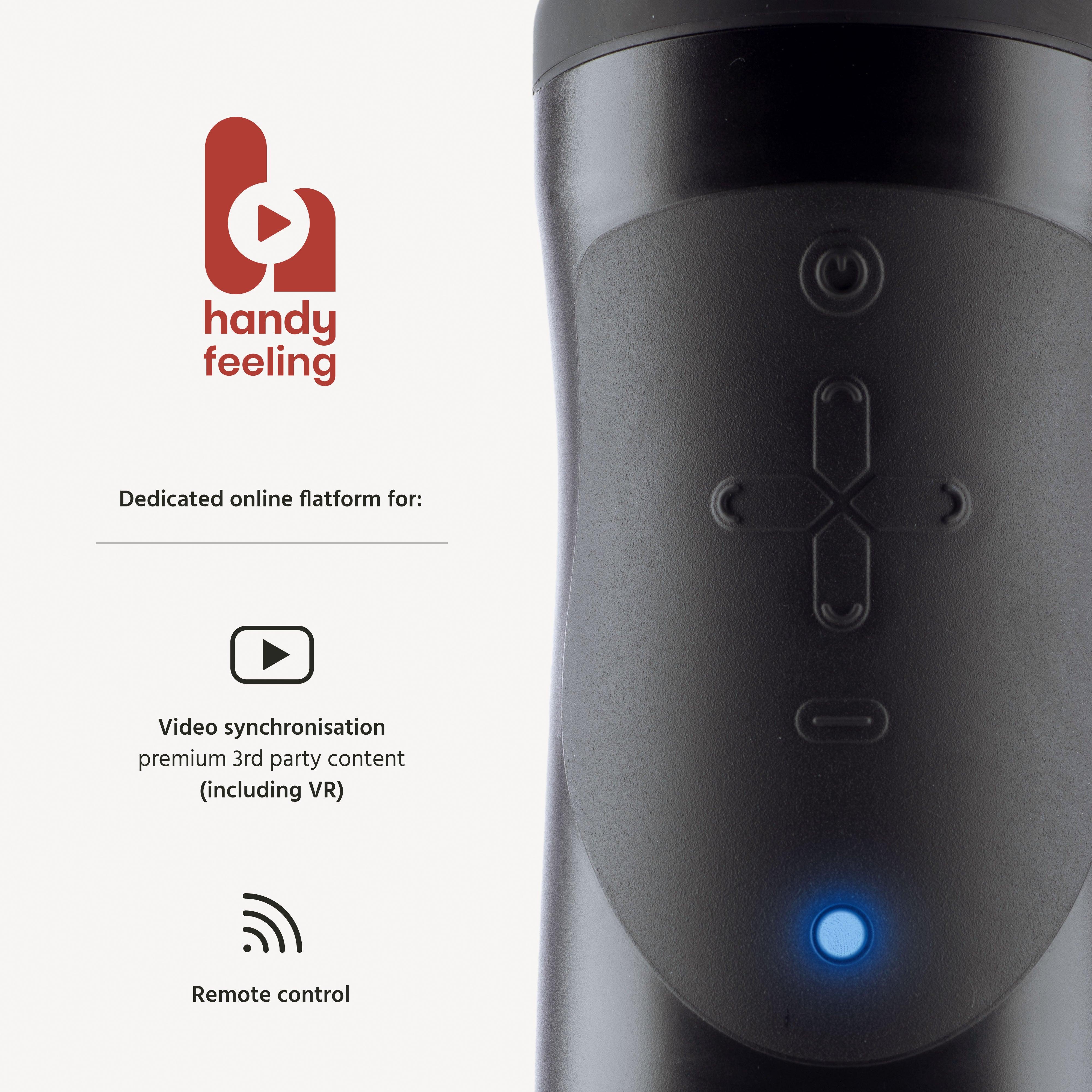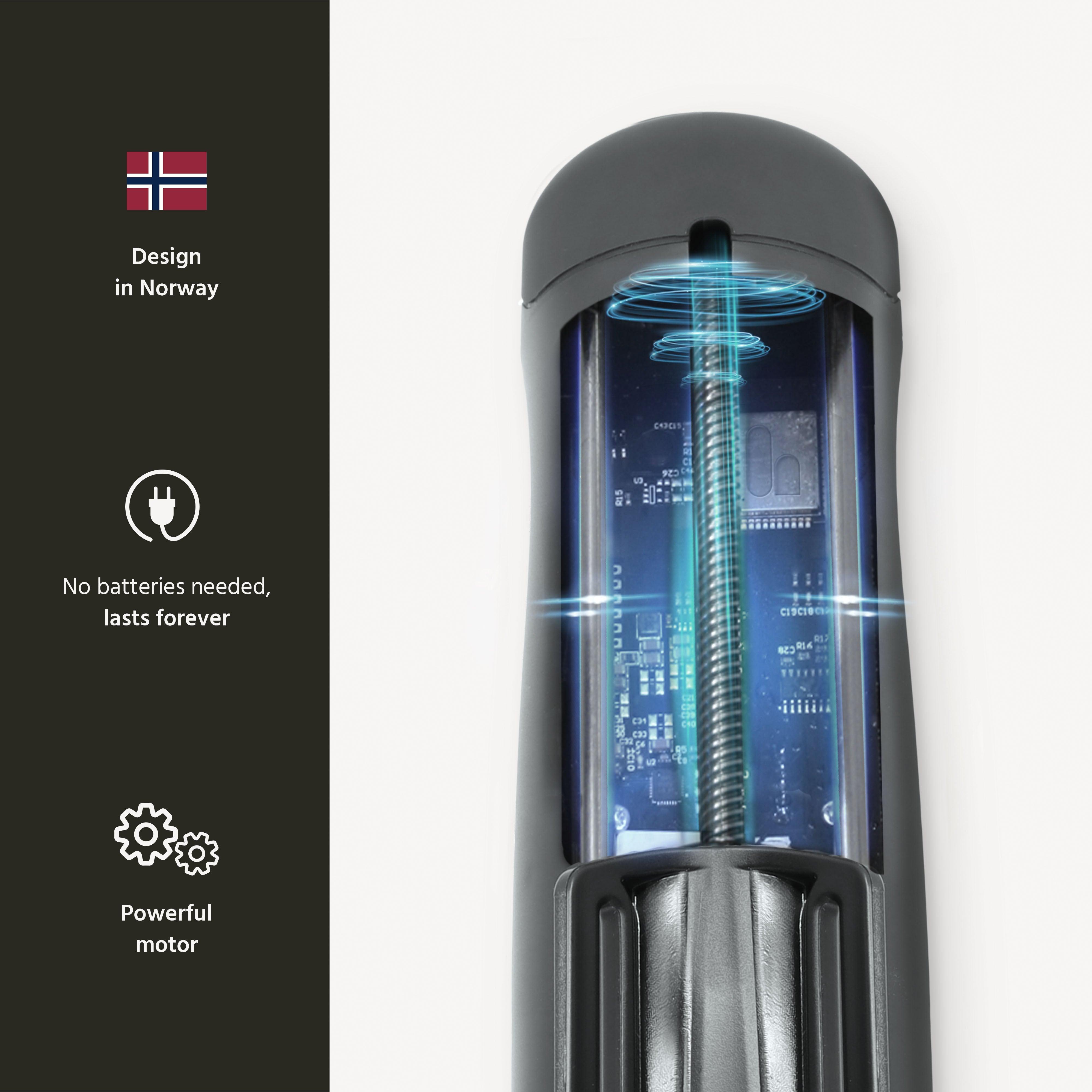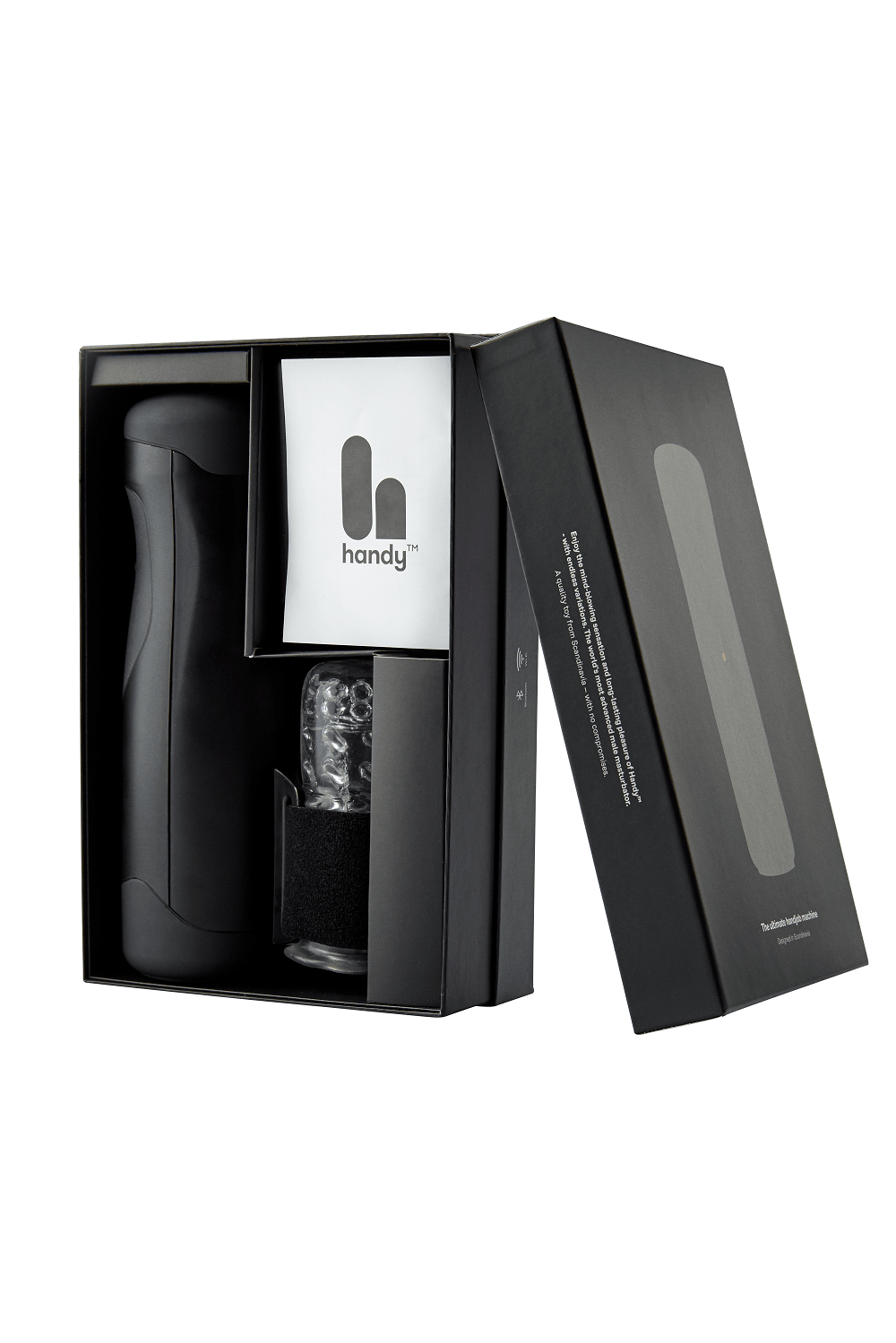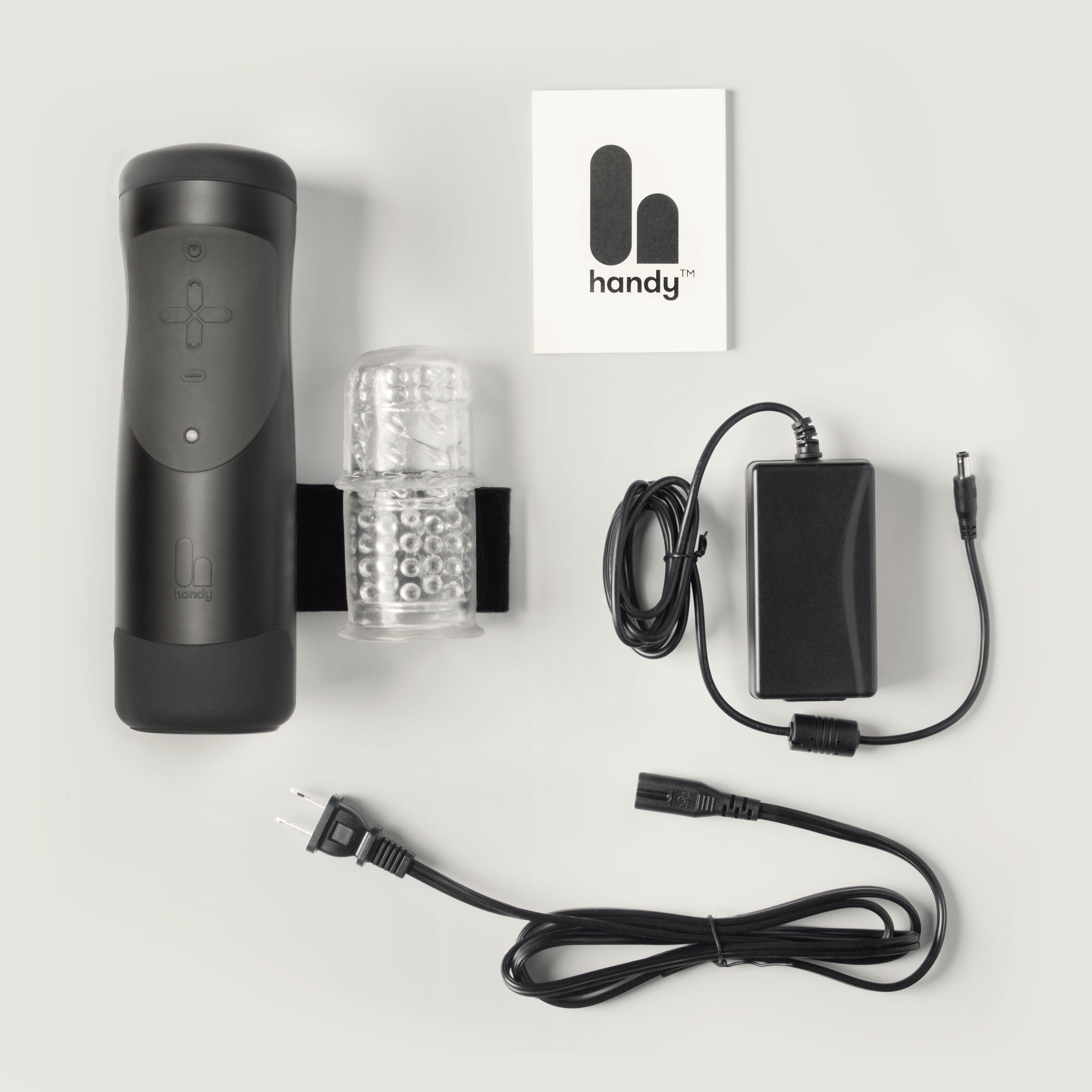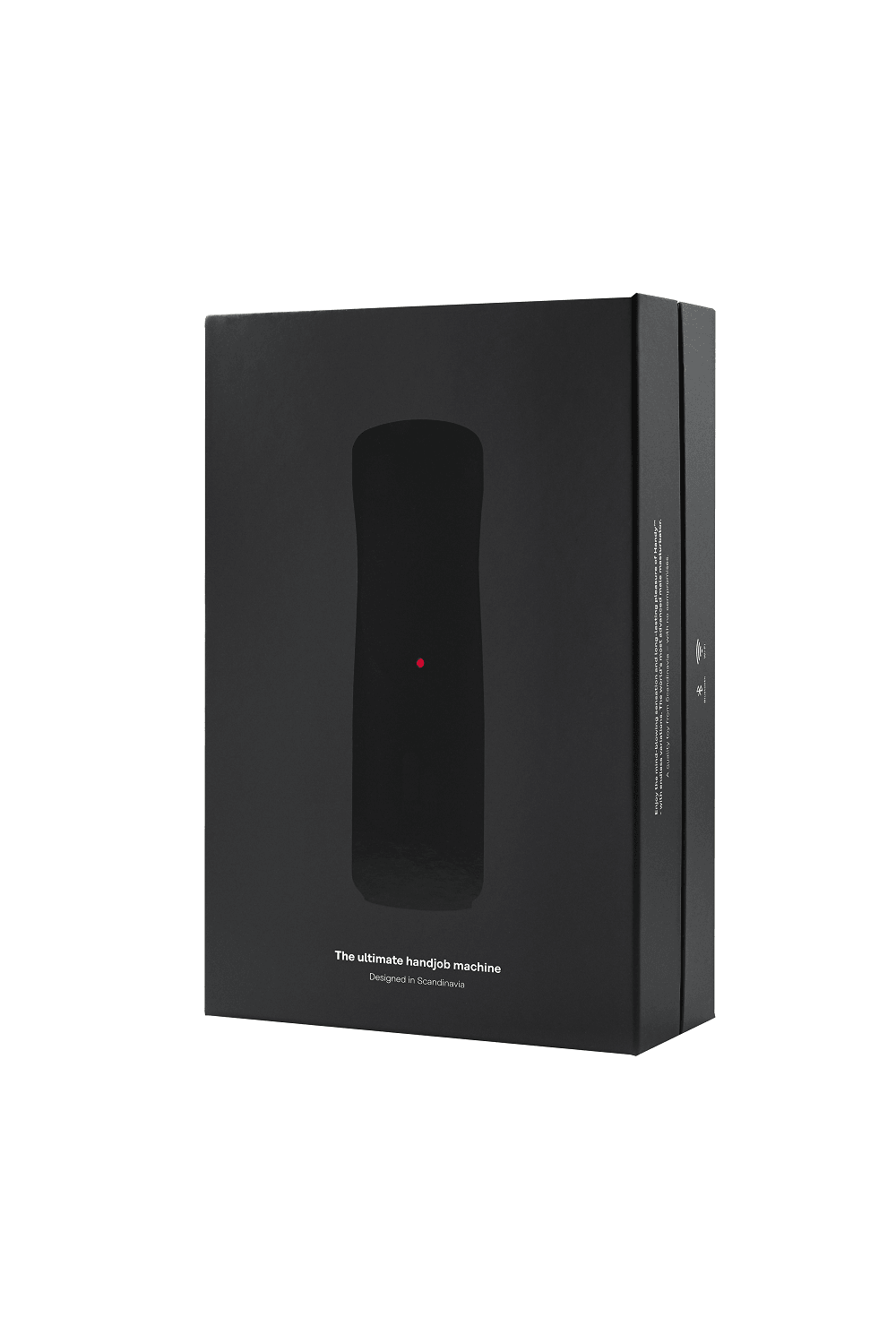 The Handy Masturbator
Free 2 Day Discreet Shipping


The Handy is a tech-enabled personalized automatic masterbation device. Fine tune into your sweet spot with the Handy's adjustable stroke lengths making it an easy fit for all sized.

Loved around the world by thousands featuring a firm grip, endless stroking variations and unlimited power makes you come, Handy™ masterbation device is incomparable to any other machine you've tried or know of - you will not want it to stop!
Let a loved one take control from the room or afar via WIFI/Bluetooth connection. Just want to feel your favorite adult star? Sync with adult movies to feel every bump and grind.
Your Favorite Sleeve
The unique design of the Handy masterbator allows you to use almost any sleeve you want. Simply strap in and have a great experience.
Premium quality
Handy™ has been built with premium quality materials and the very best electronic components.

Easy to use
Handy's simple design means you can focus on having the best time of your day. It's a no-nonsense quality tool that gets the job done.

Easy cleaning
The patent-pending sleeve turns cleaning into a quick and easy job. Just rinse the sleeve with water after use – it's that simple.

Keeps on going
Connect Handy™ to a power adapter and you can be sure the machine won't slow and stop at the height of your pleasure.
Control the speed
Go fast or as slow as you like, with speeds up to 10 strokes per second. With our dynamic speed control Handy™ will make sure that the speed stays the same no mater the load.
Control the stroke length
Experience stroke lengths ranging from 0 to an incredible 110mm (0-4,3"). Find your exact sweet spot.
Soft and nice feeling
Handy™ is used in combination with our patent-pending sleeve that enhances your pleasure – you won't believe how soft it feels.
Video synchronization
Let your Handy™ move to the motion of movies. Feel the most immersive adult movie experience on the planet!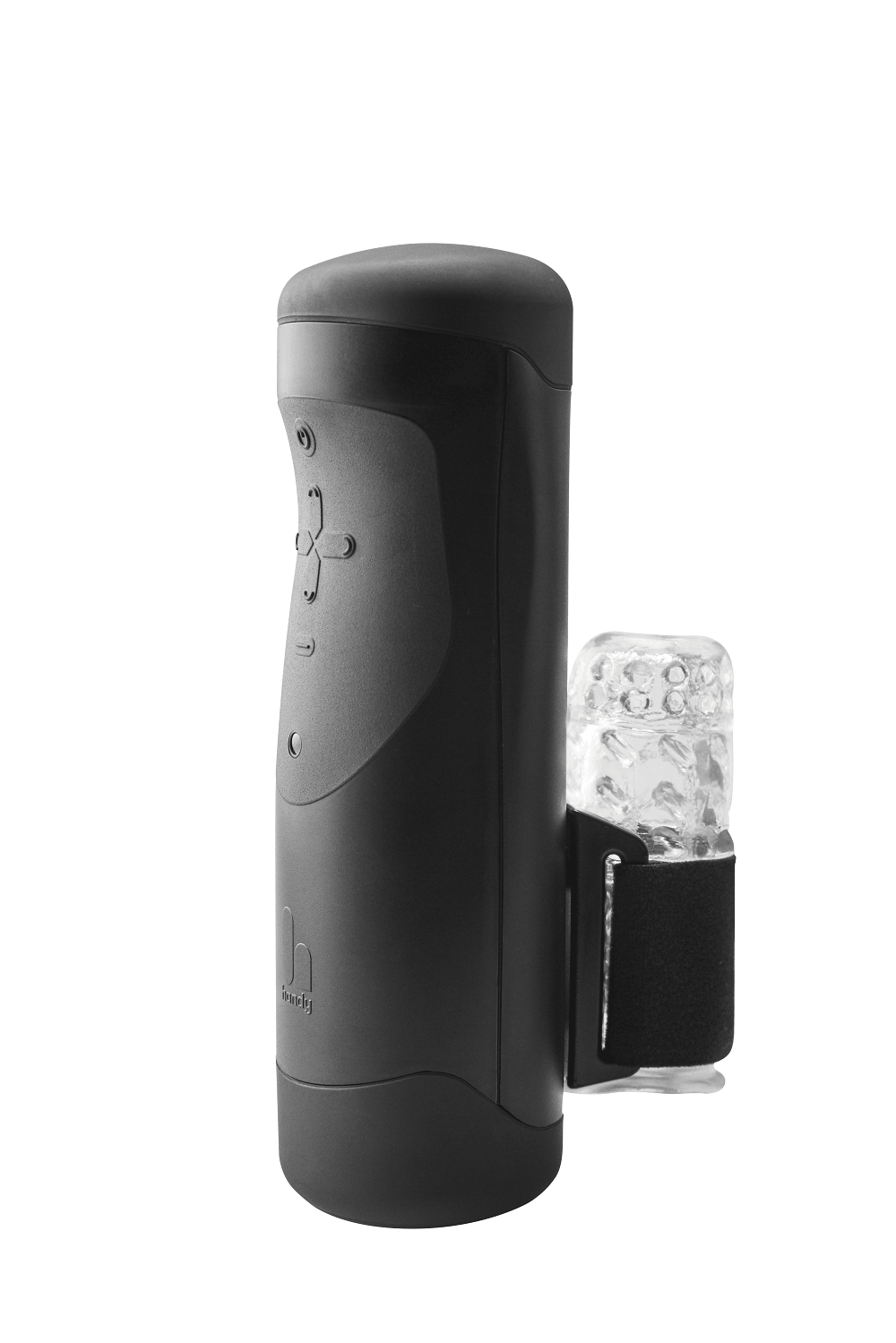 The Handy Masturbator
Sale price

$199.00
Regular price
Choose options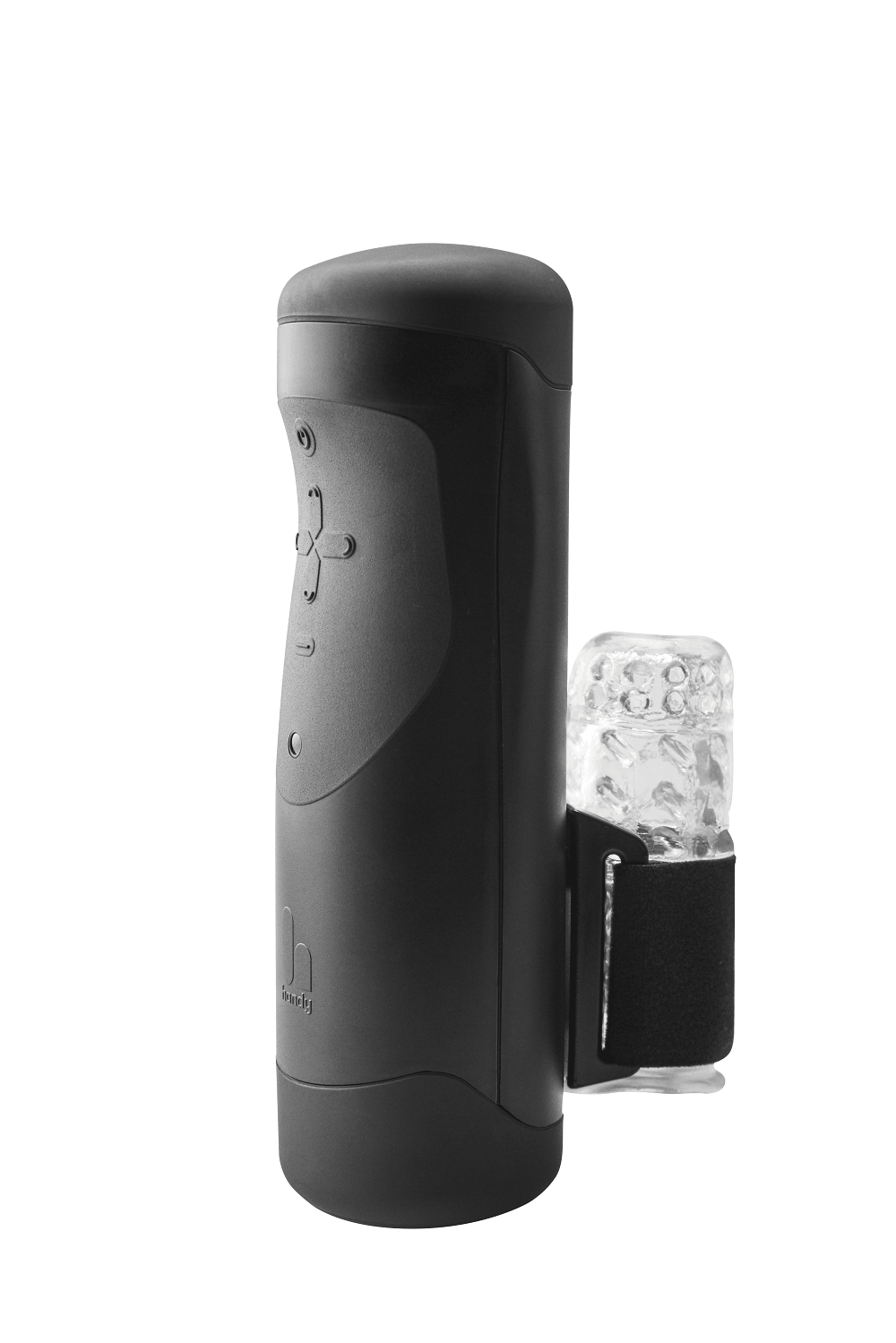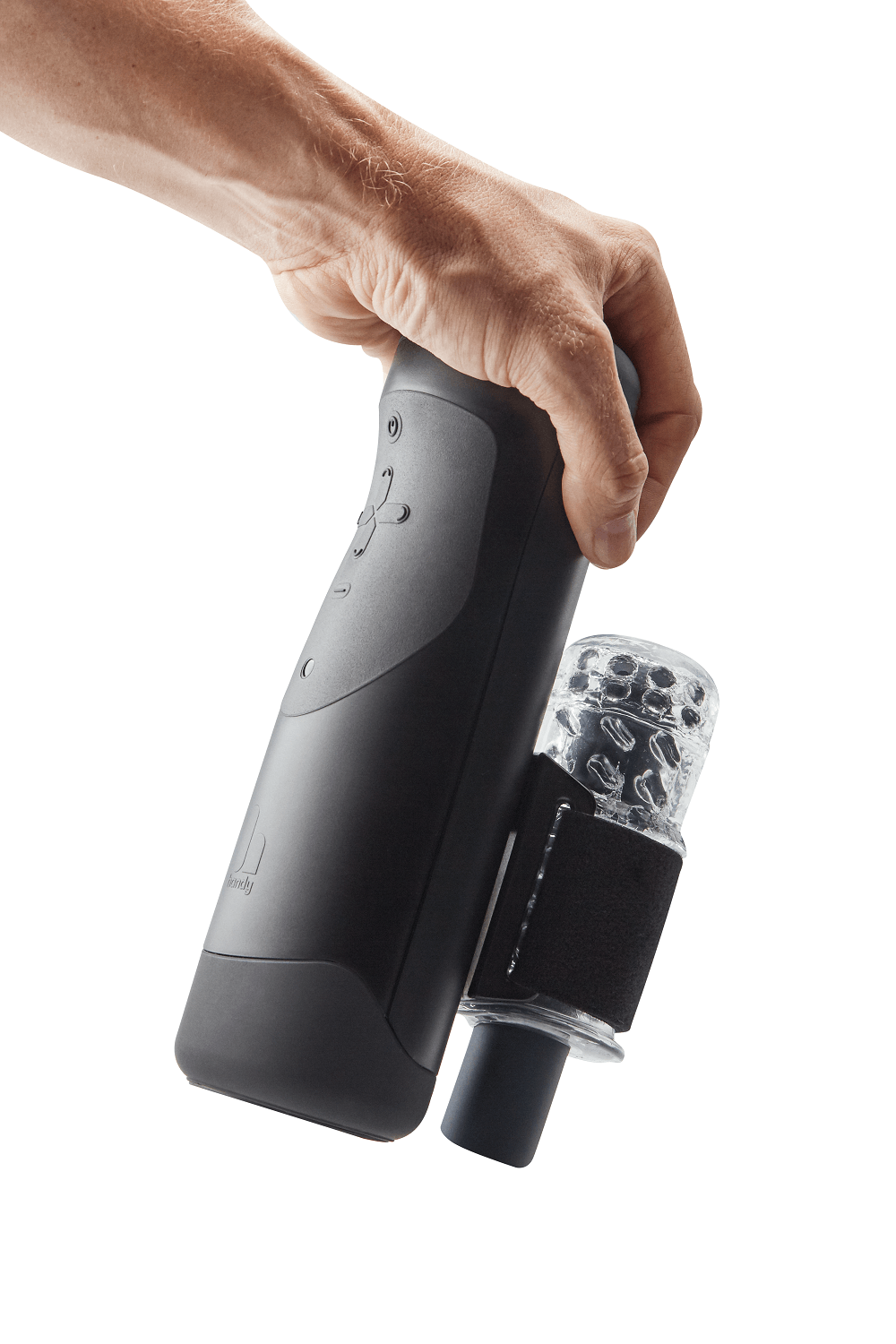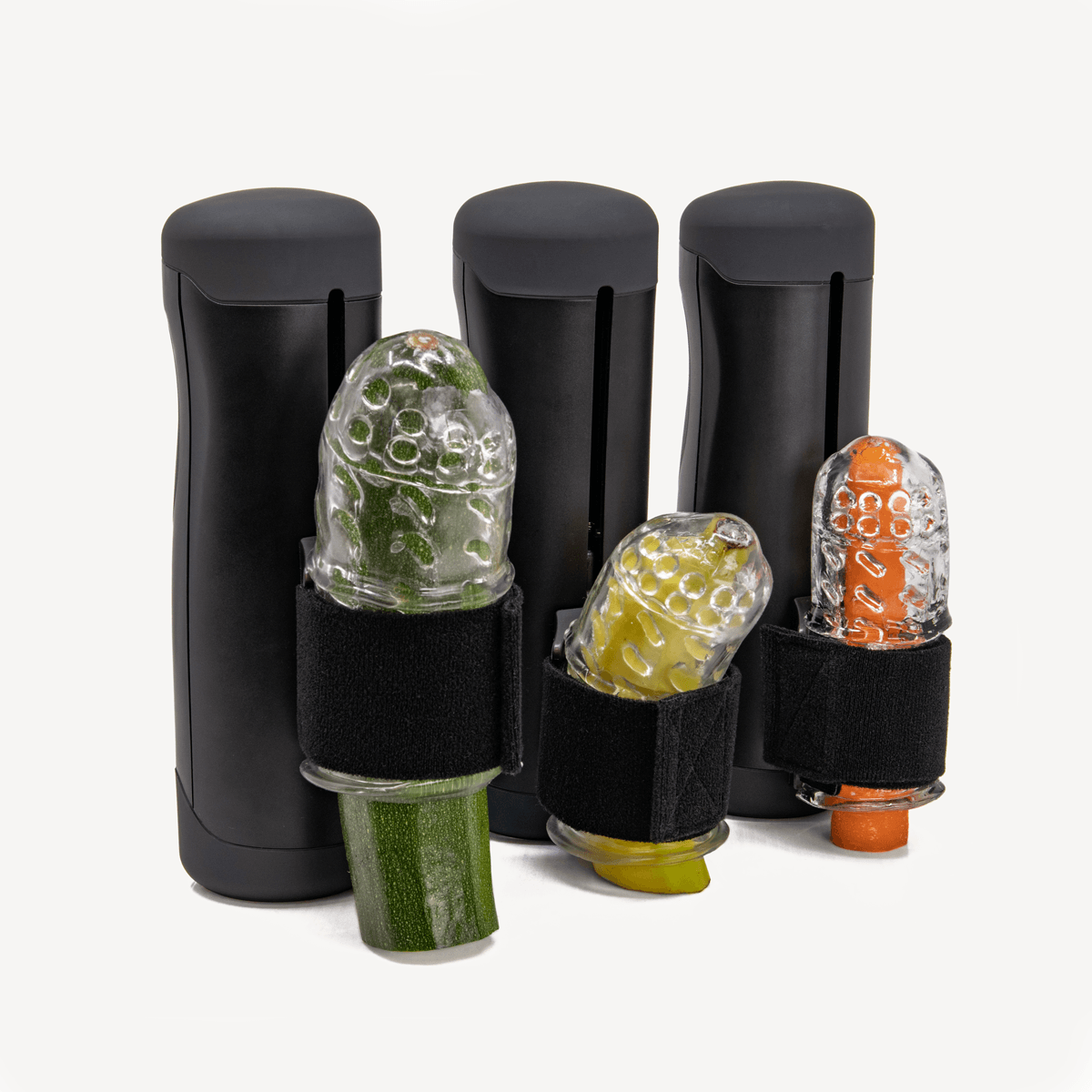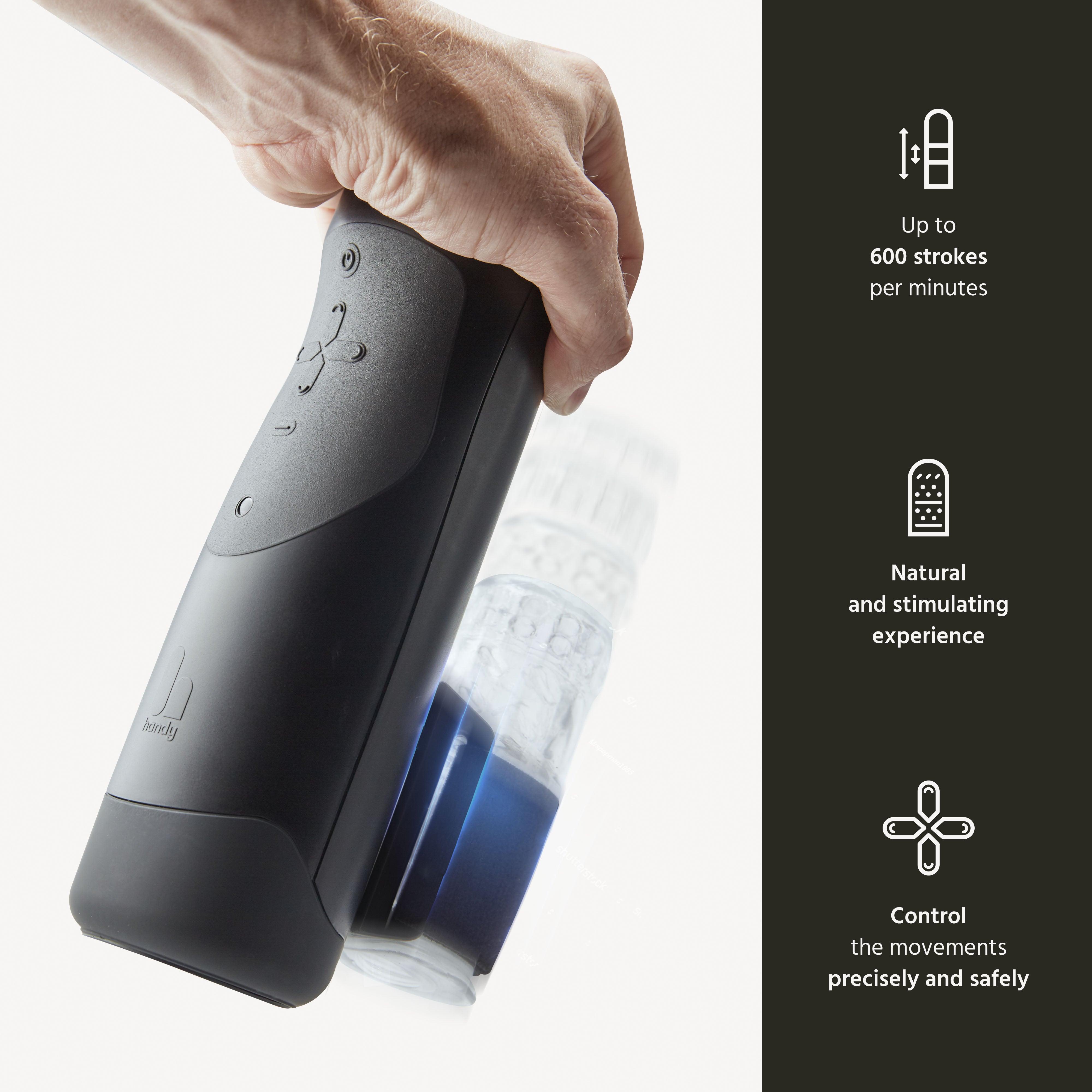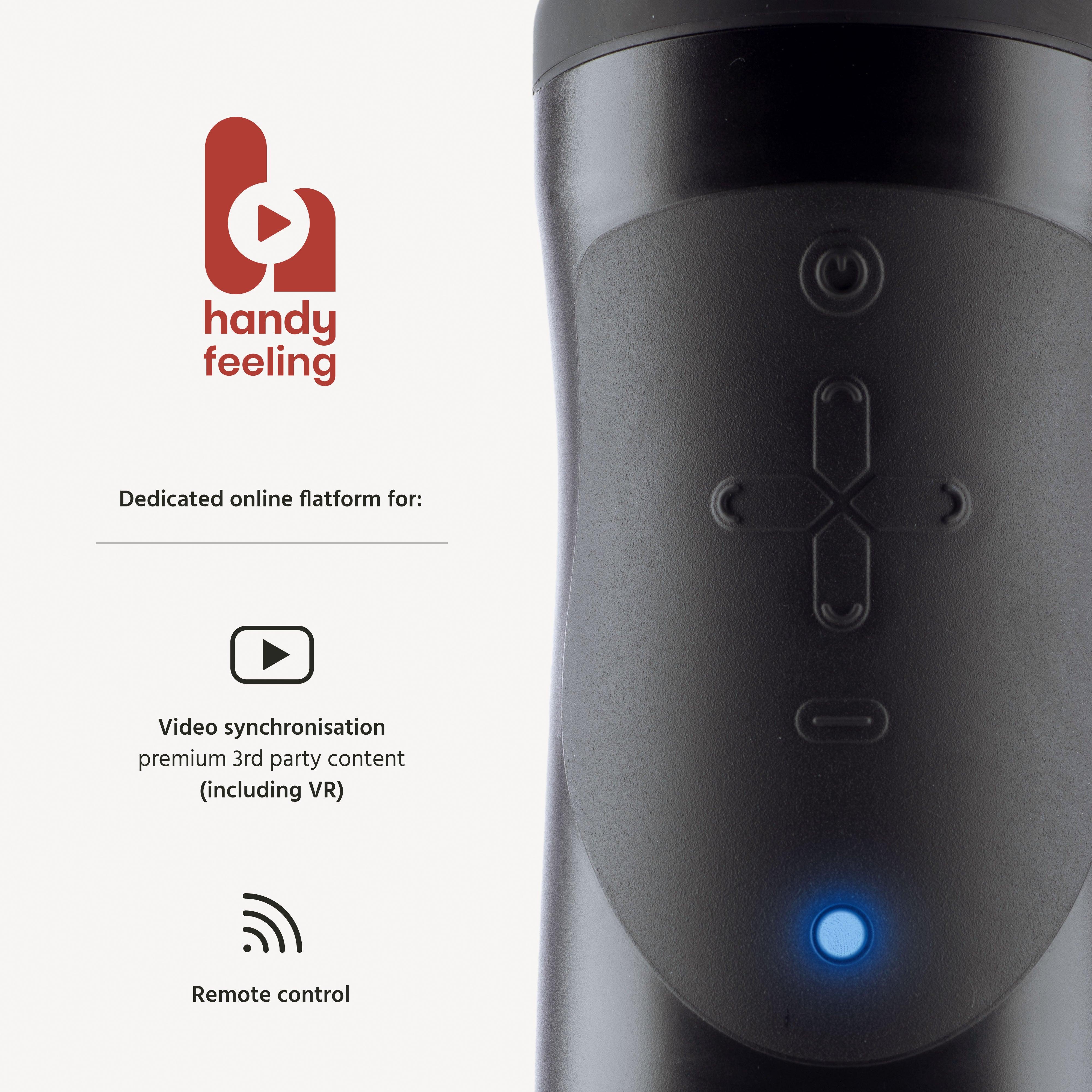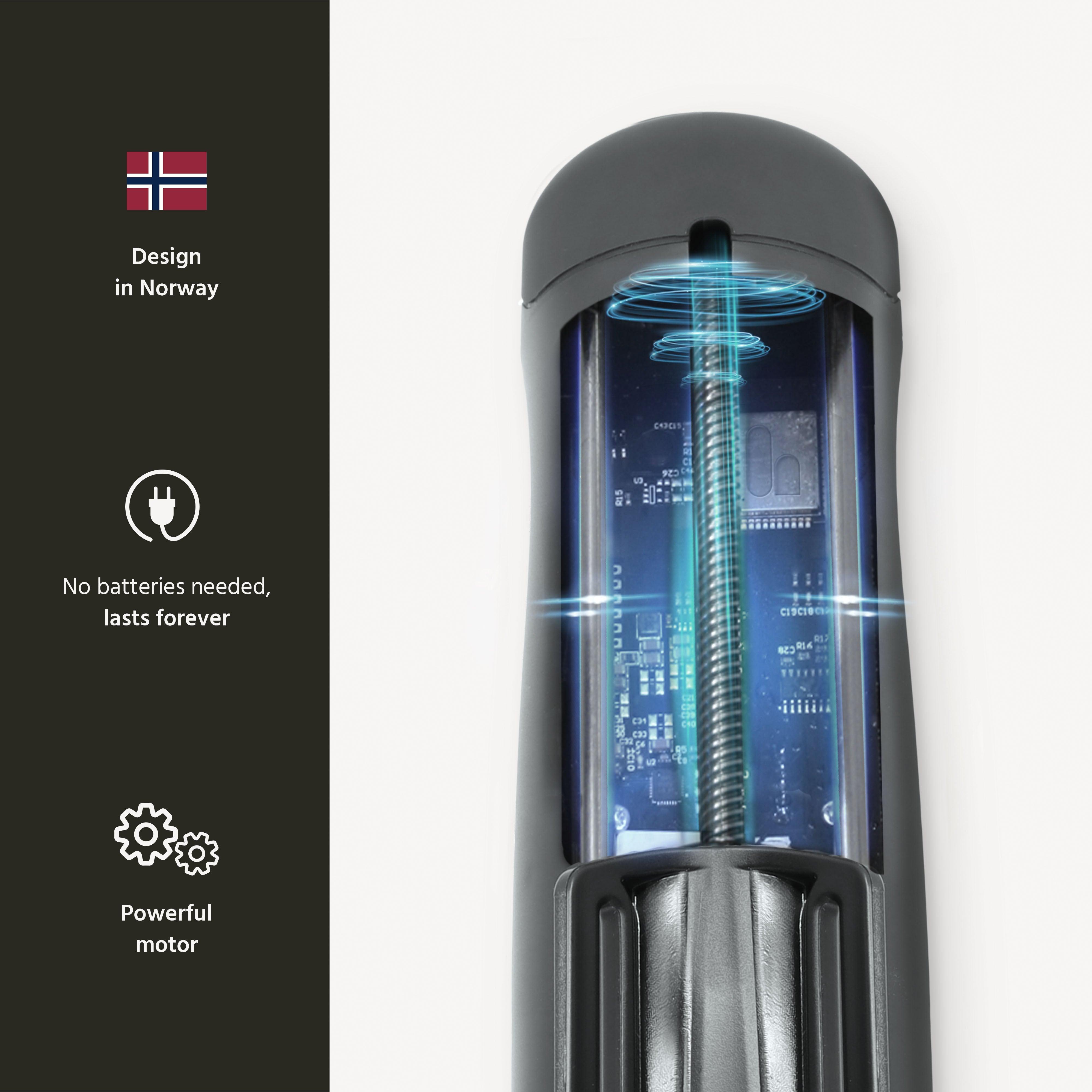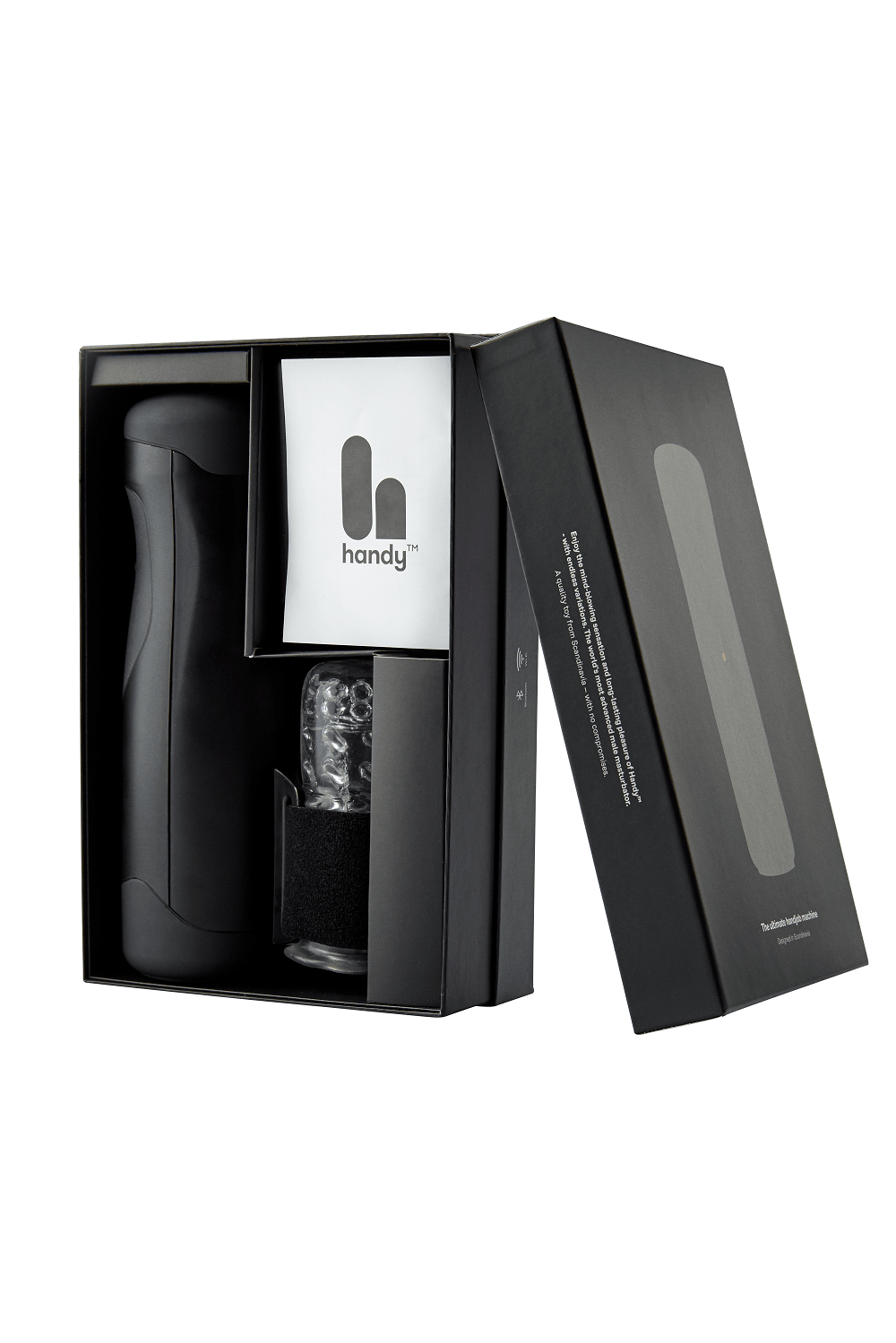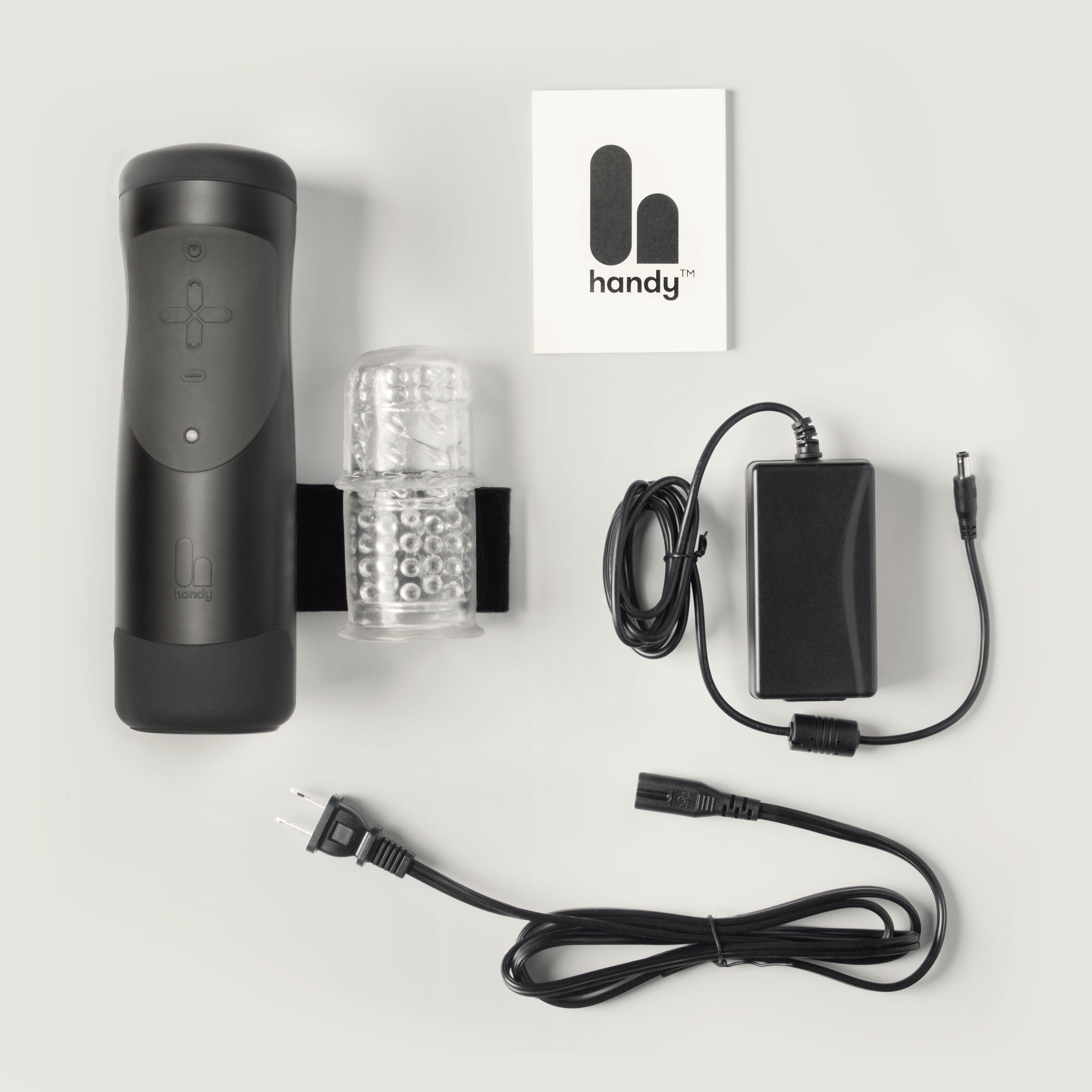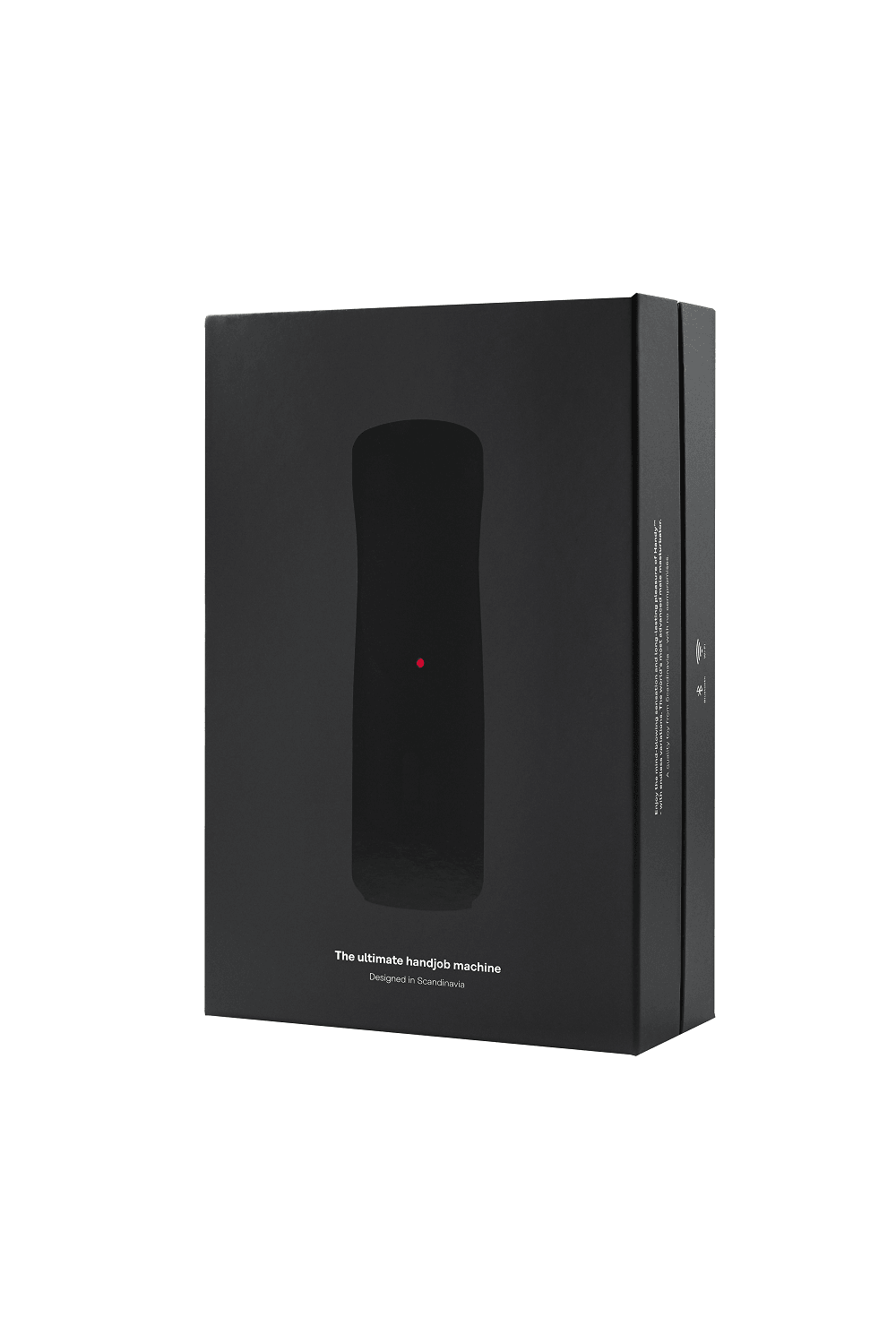 A whole new way of experiencing porn!
HOLY MOLY! The Handy in itself is so far the best toy I have had experience with. It just feels really awesome and it's like getting the perfect sloppy intense handjob and penis massage.
But what really blew my mind is when I learned about the 'interactivity' part. Before buying the Handy I didn't even know that you can actually hook up some sex toys to a porn website! Hence, once I read about it I just had to try. It was really easy to sync the Handy to FeelXVideos and when I first actually started feeling the Handy move - right on the same rhythm as the lady in the video was doing her thing - I straight away felt this was a whole new ball game when it comes to experiencing porn and having my solo-sessions.
An absolutely incredible and intense experience!
JUST WOW!
JUST WOW!.. Okay but how we got there. My favorite toy had broke and I just happened to see an ad for this. After some research, I was still on the fence, but decided to give it a shot any way. The initial setup took a bit of playing around. It uses strap function which was the reason i was drawn to it as I can felt I could (and I did) use my Tenga Spinner on it. Playing with it is great. It isn't bulky and due to it being corded, no worries on battery life. I did some searching and found a site that you can create your own stroking sessions. It was pretty neat. Looking forward to many more days of handy fun!